Dinner Talk : Malaysia Tourism Transformation Plan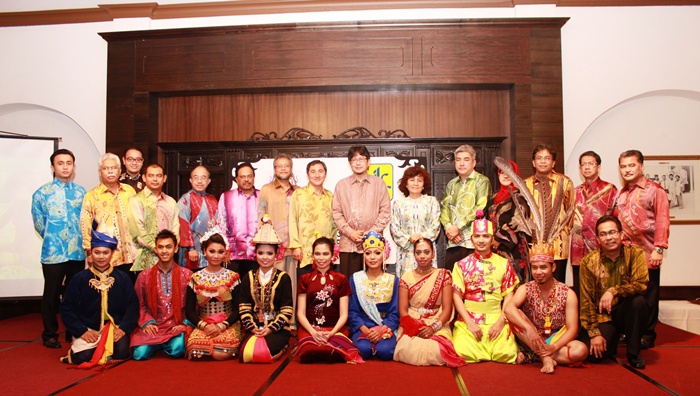 Following the Dinner Talk 1 for Heads of Missions (HOM), which was held on 25 July 2011 entitled, "Capacity Building for International Trade Negotiations", Dinner Talk 2 was held on 27 July 2011 at Saloma Bistro which is located within the vicinity of Malaysia Tourism Centre (MaTiC), the ideal setting for the HOMs to listen to the "Malaysia Tourism Transformation Plan 2020 Towards 36:168". The Dinner Talk is part of the HOM Course which went from 25 – 29 July 2011.
YBhg. Dato' Dr. Ong Hong Peng, the Secretary General of Ministry of Tourism, Malaysia, himself delivered the Dinner Talk, which further emphasised the importance given by the Ministry of Tourism to the Transformation Plan. The symbolic number chosen "36:168" imparts the meaning "all the ways to prosperity" in Cantonese, reflects that the Ministry of Tourism is aiming for an increase of up to 36 million tourists and RM 168 million revenue by year 2020.
The transformation plan focuses on attracting high-end tourists to Malaysia. To achieve the mission, the Ministry of Tourism is working on 12 high impact projects across 5 themes which are Affordable Luxury: Shopping; Nature Adventure; Family; Events, Entertainment, Spa and Sport; as well as Business Tourism. This is simultaneously combined with the trade and investment industries; arts; festivals; parks and garden tourism; eco packages; highlands as well as our proud UNESCO sites-Malacca and Penang. Another strategy is by further promoting the "Malaysia My Second Home, MM2H" scheme to potential foreigners.
YBhg. Dato Dr. Ong also said that tourism is an important industry in Malaysia and is the second Foreign Exchange Earner, with its deep and wide linkages with other industries such as hotels, F&B, wellness, transportation, construction, entertainment, financial as well as agriculture has excelled in creating inland income and job opportunities for all.
In line with the Ministry's motto "Think Tourism, Act Tourism", it is the fervent hope that the HOMs will promote and elevate the tourism industry abroad.