The Diplomatic Training Course for International Participants Series 2/2011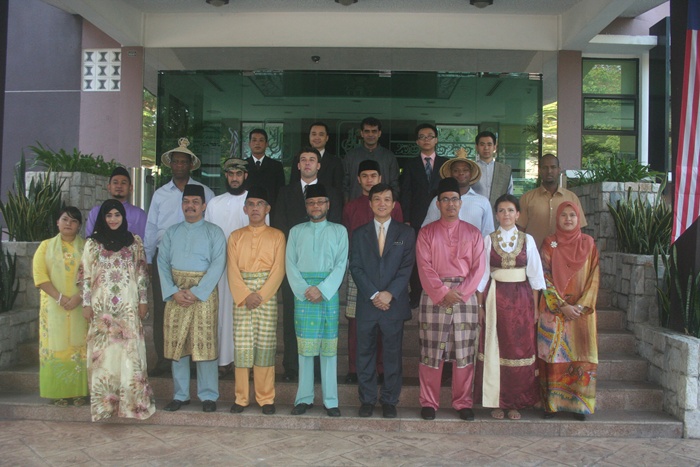 The three-week long Diplomatic Training Course (DTC) for International Participants Series 2/2011 had successfully come to an end with the Closing and Certificate Presentation Ceremony held at IDFR on Friday 21 October 2011. The closing ceremony was officiated by the IDFR Deputy Director General, His Excellency Ambassador Abdullah Faiz Zain and attended by several High Commissioners and Ambassadors who had officers participating in the course.
The course was the second series for the year for junior diplomats and was attended by diplomatic officers from Brunei Darussalam, Bosnia-Herzegovina, Croatia, Myanmar, Malaysia, Oman, Pakistan, Somalia, Thailand, and Vietnam. Special mention too for the attendance of three officers from Lesotho who had participated in this course for the first time after the Prime Minister of Lesotho called upon the Prime Minister in March to assist in providing training for their diplomatic officers. All 16 course participants thoroughly enjoyed and participated fully in the programs that had been prepared and many expressed their appreciation for being given the chance to attend the course.
The DTC Series 2/2011 was another training program being conducted under the Malaysian Technical Cooperation Program (MTCP) which was fully sponsored by the Malaysian government.