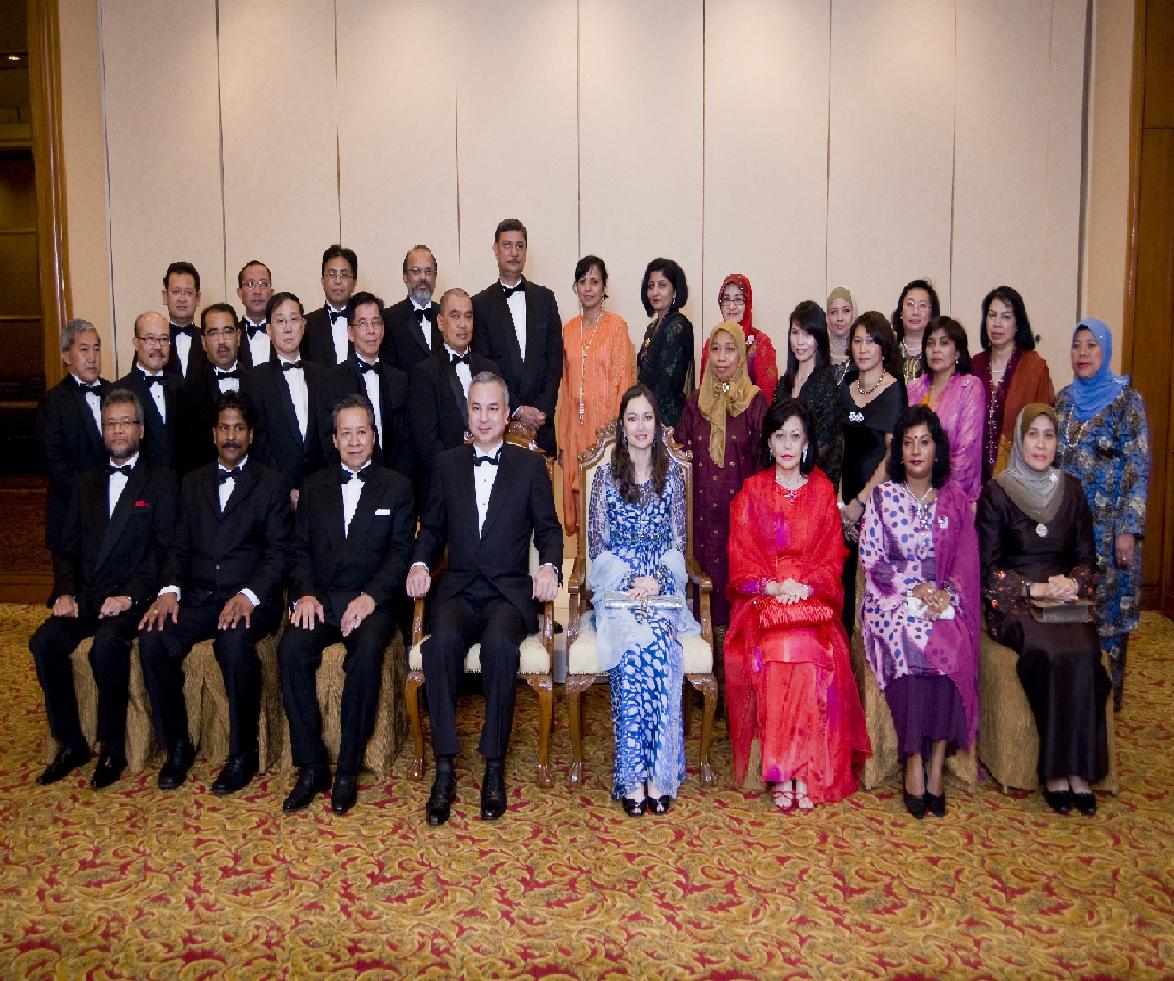 Keynote Address By HRH Raja Dr Nazrin Shah
on
"The Emergence of China and India as Global Powers and Its Impact on International Diplomacy in the Asia Pacific Region"  
          HRH Raja Dr Nazrin Shah Ibni Sultan Azlan Shah, Raja Muda of Perak delivered a keynote address entitled "The Emergence of China and India as Global Powers and Its Impact on International Diplomacy in the Asia Pacific Region" at black-tie dinner held at Shangri La Hotel on 31 January 2011.The dinner was held to honour the ambassadors-designate who had completed the five day orientation course for heads of mission and their spouses at the Institute of Diplomacy and Foreign Relations.The dinner was also graced by the presence of Raja Puan Besar Perak, Tuanku Zara Salim. In attendance were also Dato' Sri Anifah Aman, Minister of Foreign Affairs, Senator A. Kohilan Pillay, Deputy Foreign Minister and foreign dignitaries and their respective spouses as Guests of Honour.
          In his keynote address titled "The Emergence of China and India as Global Powers and Its Impact on International Diplomacy in the Asia Pacific Region", His Royal Highness stated on the possible emergence of India and China becoming one the world's largest economy within this century. If the current trends continue and it will have an impact on international diplomacy, geopolitical landscape and military capabilities respectively. His Royal Highness also highlighted the need for creative diplomacy in reducing suspicion, building trust and clarifying issues as a more cooperative way in managing international issues. Raja Nazrin further added that "Indeed the whole spectrum of creative diplomacy will be required to deruce suspicion, build trust and clarify issues that will help pave the path towards more cooperative ways to manage international issues". His Royal Highness Raja Dr Nazrin Shah encouraged the Malaysia diplomats to give the highest priority to the country's economic agenda as Malaysia should grab the opportunity when the global economic situation saw all countries generally becoming more economically developed and some becoming more prosperous.
          The Director General of IDFR, Dato' Ku Jaafar Ku Shaari in his welcoming remarks congratulated the course participants for completing the orientation course successfully and conveyed his hope for the Ambassadors to be savvy in the art of diplomacy and also flexible in adapting to unfamiliar terrain and issues in the course of discharging their duties.The dinner was accompanied by performances from the students of Sekolah Menengah Sains Muar, Johor.
*Artikel ini hanya dalam Bahasa Inggeris

Lain-Lain Berita Terkini:
---