Intellectual Discourse On Science Policy-Taiwan's Experience In STI Advisory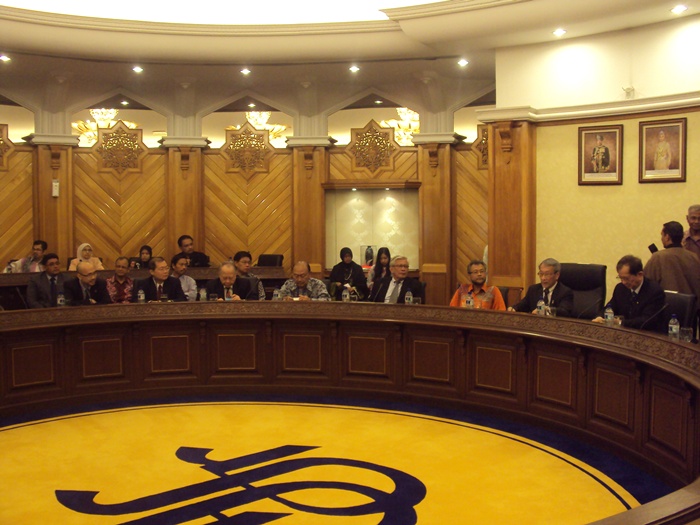 Academy of Sciences Malaysia (ASM) in cooperation with IDFR has hosted an Intellectual Discourse on "Science Policy-Taiwan's Experience in STI Advisory" at IDFR on 30 June 2011 by the eminent Nobel Laureate Professor Lee Yuan Tseh, Honorable Fellow of ASM as well as Distinguished Research Fellow and Post President of Academia Sinica. The discourse was a part of Professor Lee Yuan Tseh's conferment ceremony as Honorary Fellow of ASM. Also present were Academician Professor Emeritus Tan Sri Datuk Dr. Omar Abdul Rahman as moderator, Tan Sri Datuk Dr. Ahmad Tajuddin Ali, Dato' Dr. Samsudin Tugiman, Dato' Ku Jaafar Ku Shaari and Amb. Abdullah Faiz Zain.
Nobel Laureate Professor Lee Yuan Tseh was the first Taiwanese Nobel Laureate, who, along with Prof. Dudley R. Herschbach and Prof. John C. Polanyi won the Nobel Prize in Chemistry in 1986 for their contributions to the dynamics of chemical elementary processes.
Professor Lee Yuan Tseh returned to his home country, Taiwan in 1994 after 32 years of research and teaching in US to serve as the President of Academia Sinica. Sharing his experience in improving the quality of science, technology and innovation in Taiwan generally, the guests were exposed to the steps taken by the government in community empowerment of Taiwan. The government managed to attract back Taiwanese's PhD holders residing oversea where the returning manpower is one of the main contributing factor leading to the major impact in the transformation of high technology industry in Taiwan. Developing from a very hostile condition back in 60s and 70s, Taiwan is now proud to be among the economic power in the East Asia region and Taiwan's science and technology research now rivals the best work done in other parts of the world.
The discourse was an eye opening session on how science and technology can fuel the development of a nation and as remarked by Dato' Ku Jaafar Ku Shaari, Malaysia in particular, should emphasise and promote more of science diplomacy which has been neglected so far.