Economic Diplomacy Series 1/2018: International Economics and Implication on National Economic Management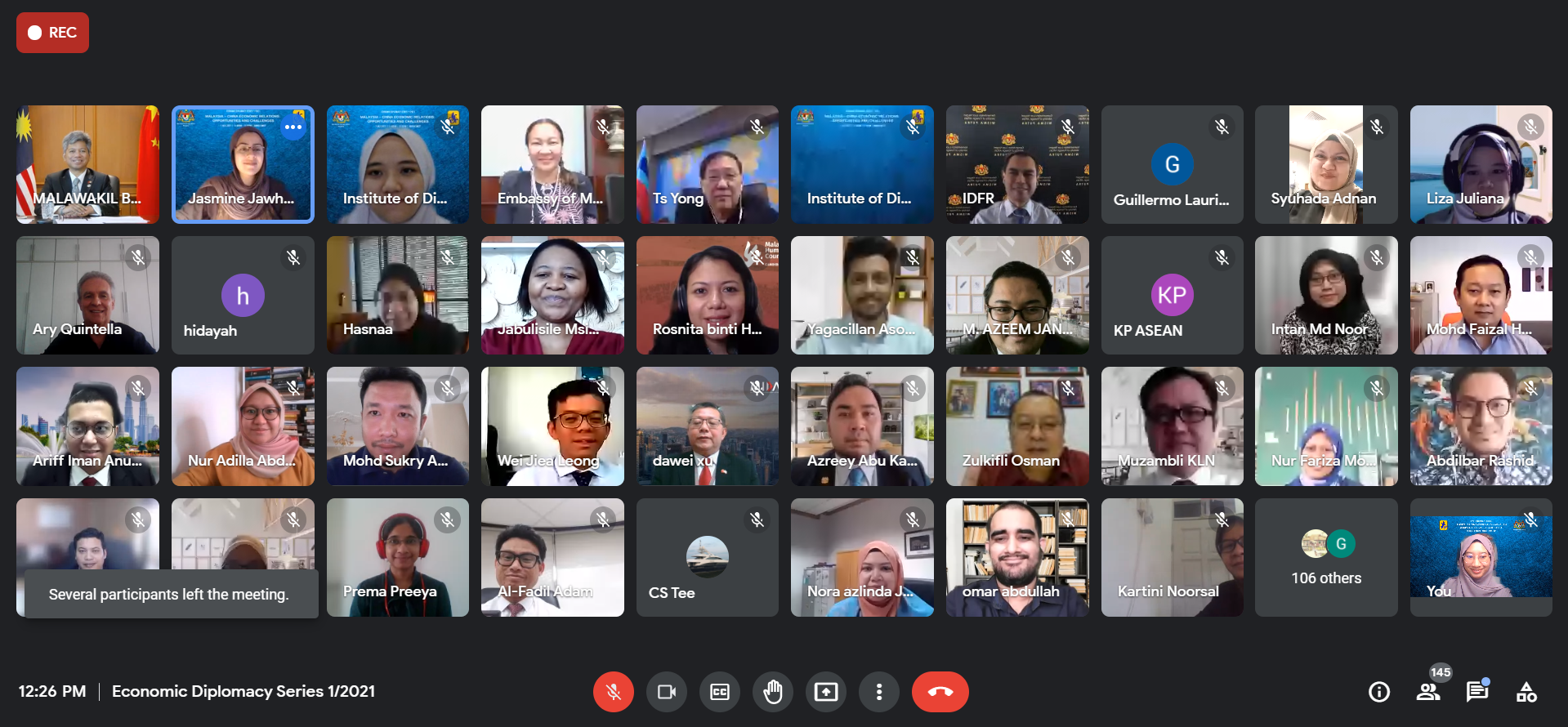 On 18 July 2018, IDFR was honoured to host YBhg. Tan Sri Dato' Seri Dr. Sulaiman Mahbob, Chairman of Malaysian Institute of Economic Research (MIER) and Telekom Malaysia BhdTM for a lecture titled, International Economics and Implication on National Economic Management. The Economic Diplomacy Series (EDS) is a platform to deliberate discourse on economic, trade and developments related to economic diplomacy. It serves as a venue for the speakers to share their thoughts and insights on the topic of their expertise.
At the outset of his lecture, the speaker gave an overview of Malaysia's experience vis-à-vis global economy. Since pre-independence era, foreign investments have been imperative to Malaya's economy especially in rubber and tin industries. Subsequently, Malaysia's export market grew mainly driven by palm oil and electronic industries. The globalisation pace and trends reinforce the influence and impact of external factors on domestic demand and supply and standards of living. International trade has been the major instrument in bringing about competition and market opportunities for wealth creation processes. As a result, the international price movements have impacted Malaysia's export earnings and also the causing factor for Malaysia's economic crises in 1973, 1985/1986, 1997/1998 and 2008/2009, respectively.
Tan Sri Dr. Sulaiman also highlighted that current features of Malaysia's economic rely heavily on foreign direct investments and strong foreign ownership and control in manufacturing sector which have caused a constant and persistent outflows of profit and dividend. Large outflows depreciate the currency and impact the stock market and they can also increase the domestic liquidity and encourage domestic lending. Hence, there is a need to assess Malaysia's balance of payment to avoid deficits that would bring loss for the country in the long term. Against the backdrop of the breakdown in multilateral trade negotiation under the World Trade Organization (WTO) and increasing economic protectionism which manifested through the tariff war between the US and China, there is a need to have a policy framework for exchange rates which reflect the market and supportive of economic stability of the country.
The lecture was well-attended by 91 representatives from relevant government agencies, embassies, think tanks, universities and NGOs. The attendees included officials from the Ministry of Foreign Affairs, Ministry of Economic Affairs, Ministry of International Trade and Industry, Malaysia External Trade Development Corporation, SME Corporation Malaysia, Asian Strategy and Leadership Institute (ASLI), ISIS Malaysia, University of Science Malaysia as well as Ambassadors and representatives from the Embassies of Cambodia, European Union, Ghana, Indonesia, Laos and Mexico.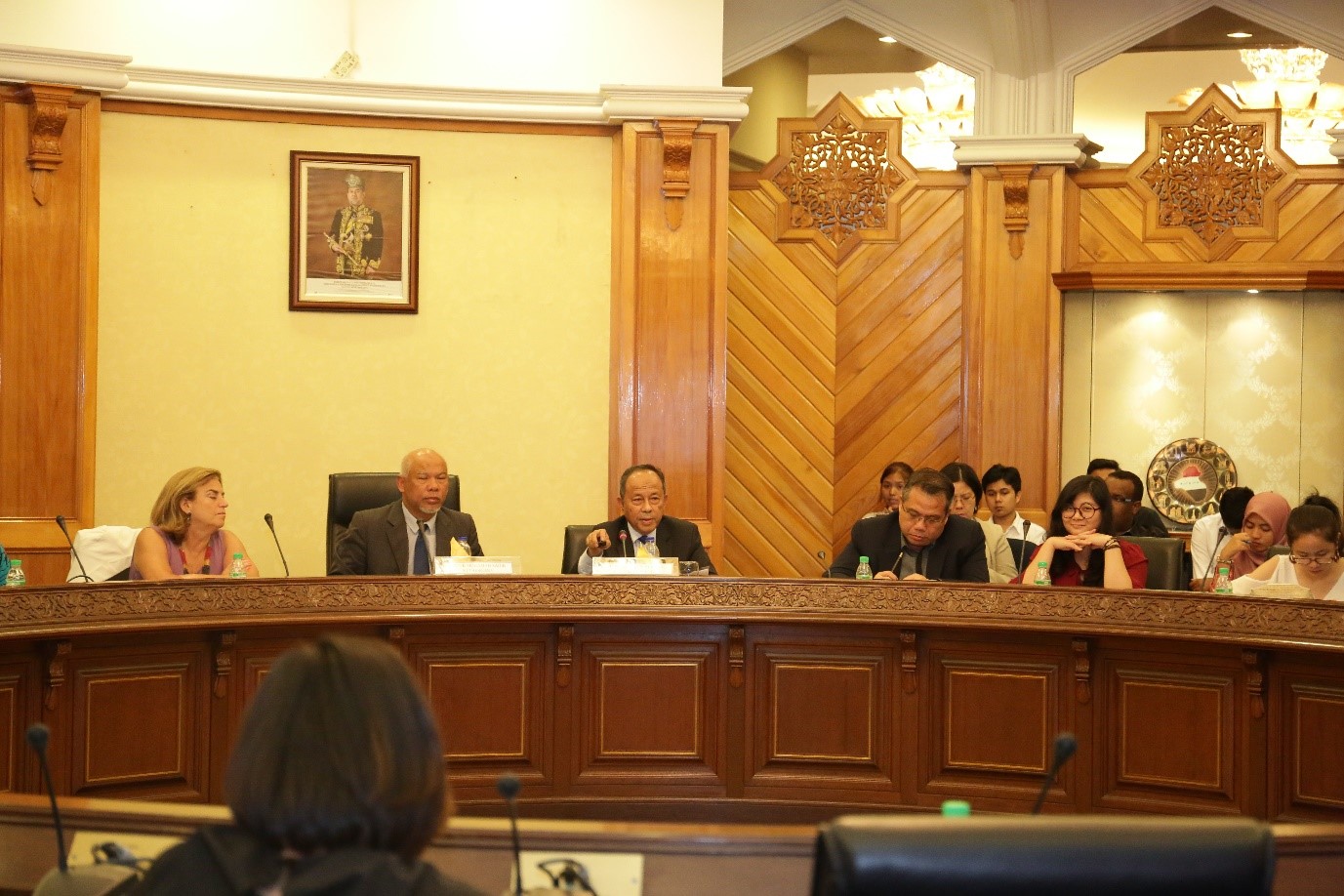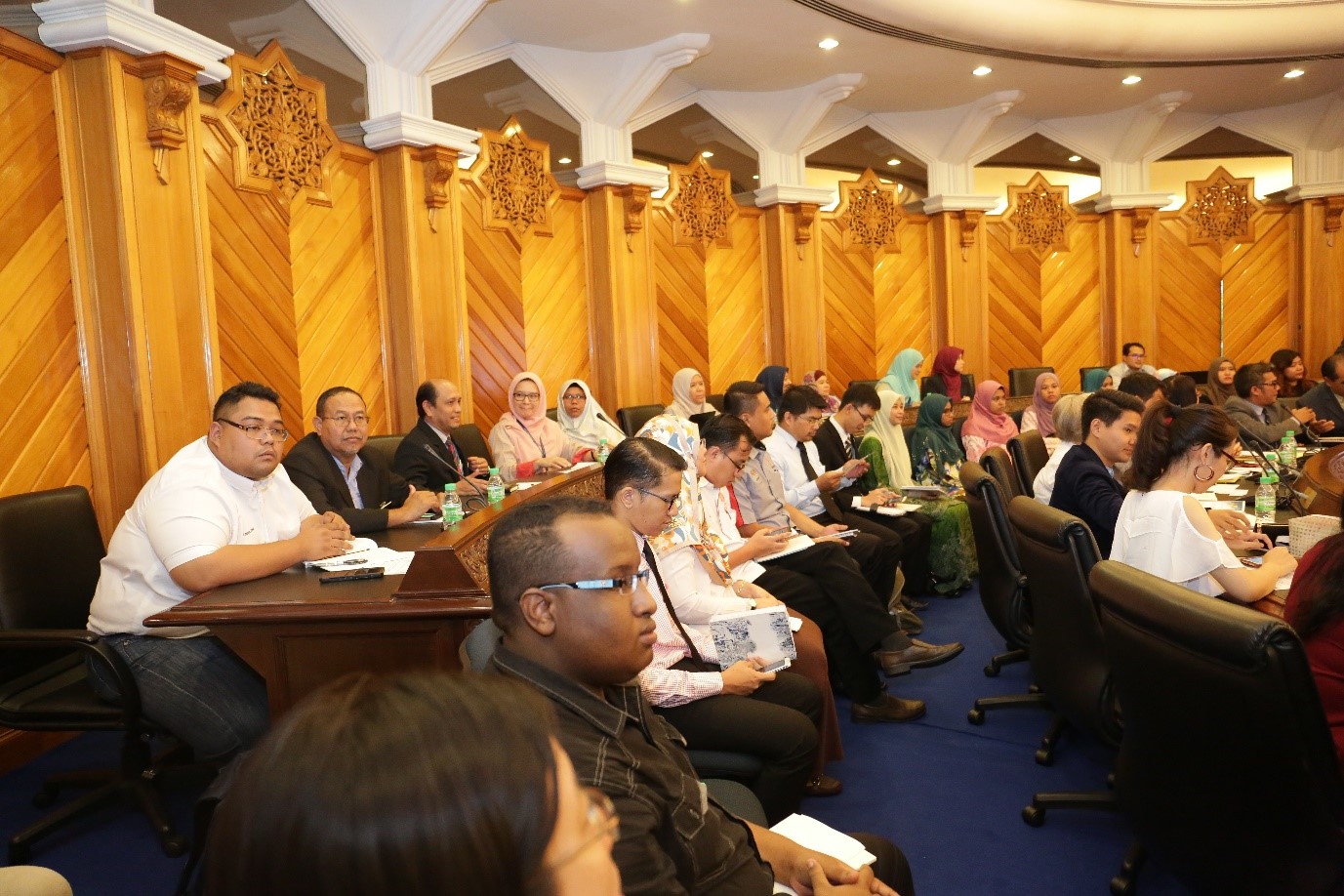 Prepared by:
Centre for Political Studies and Economic Diplomacy (PSED)