Cultural Appreciation Day 2018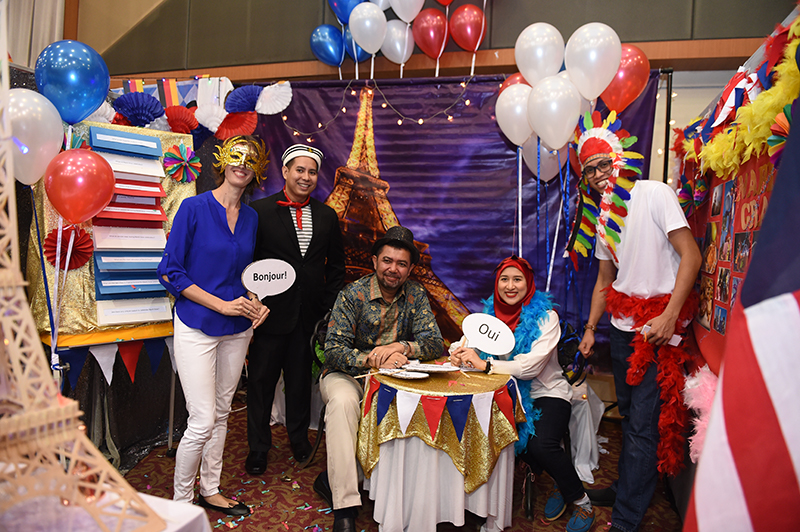 In line with the aspirations of the Institute in promoting multiculturalism and cultural diplomacy, IDFR for the third year in a row, has organised the Cultural Appreciation Day (CAD), on 21 September 2018. The event was officiated by The Honourable Senator Dato' Hj. Marzuki Yahya, Deputy Minister of Foreign Affairs, Malaysia.
This event attracted a culturally diverse crowd, which included several Heads of Mission and representatives from the foreign missions in Kuala Lumpur, officials from the Ministry of Foreign Affairs and other government agencies, representatives of the think-tank, members of the media, academician and students of higher learning institutions. The participants attending the Malaysian Technical Cooperation Programme (MTCP): Economic Diplomacy for International Participants 2018, Diploma in Diplomacy 2018 (DiD) and Diplomatic Training Course for ASEAN Attachment Officers 2018, at the Institute also participated in the programme.
Cultural exhibitions, performances and food samplings were among the activities at the 2018 Cultural Appreciation Day. The MTCP participants from Azerbaijan, Bahrain, Croatia, Georgia, Jordan, Kyrgystan, Kazakhstan, Lao PDR, Mongolia, Oman, Ukraine, Uzbekistan, Peru, Paraguay and Vietnam donned their traditional costumes and showcased their cultural paraphernalia. The DiD 2018 participants exhibited the cultural aspects of the five countries representing the foreign languages: French, Spanish, German, Arabic and Mandarin, which they are currently learning.
The Malaysian culture was showcased through a Silat demonstration (the Malay art of self-defence) from Persatuan Seni Silat Bangau Putih, Selangor and traditional dances from Jabatan Kebudayaan dan Kesenian Negara (JKKN) as well as a cultural performance depicting one of the indigenous culture of Sabah, performed by students from Universiti Malaysia Sabah (UMS). The culmination of the event was the award giving ceremony for Best-dressed Male and Female, Best Booth and Best Performance. The award for Best-dressed Male and Female went to Mr. Muhd Muhaimin Rasidi and Ms. Aye Thinzar Aung from Myanmar, the DiD 2018 and Diplomatic Training Course for ASEAN Attachment Officers 2018, participants respectively. The Best Booth was awarded to the DiD 2018 French Class and the Best Performance Award went to the dance troupe from JKKNS. While UMS was awarded with the Special Appreciation Award for their participation in the event.
Cultural Diplomacy is important as we strive to further strengthen the spirit of multiculturalism and foster closer ties between a culturally diverse world population in the pursuit of greater global peace and security.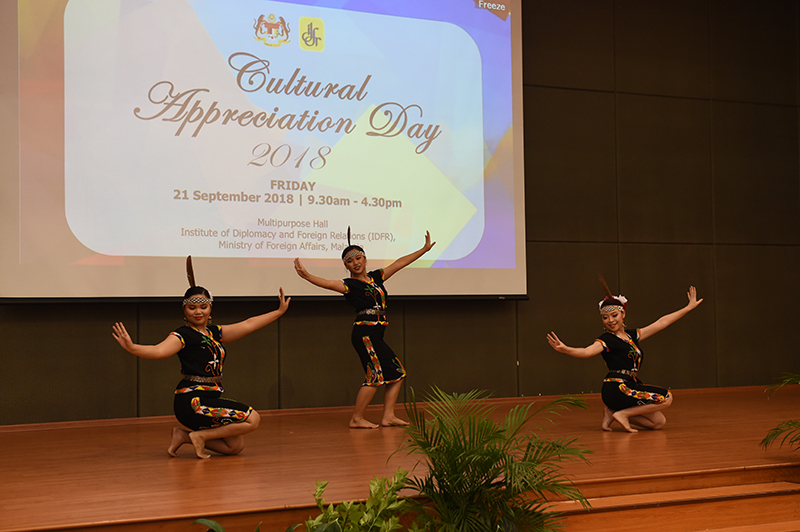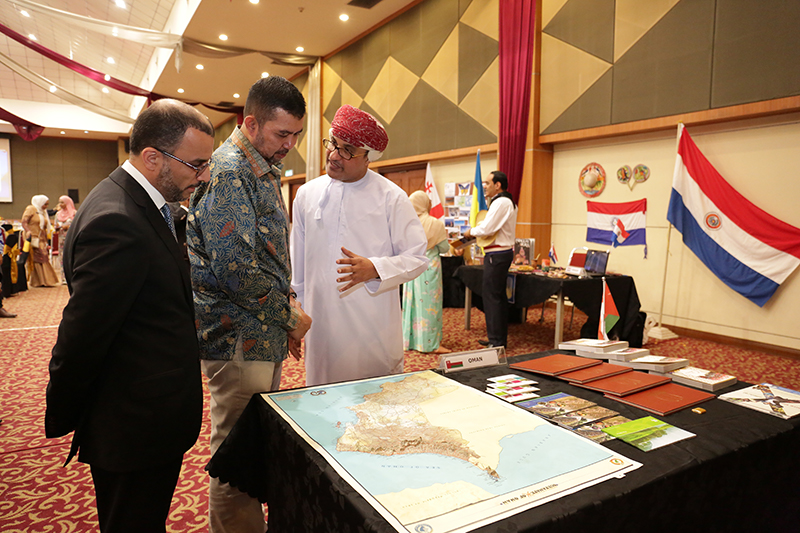 Prepared by:
Centre for Languages and Cultural Diplomacy (CLCD)