Malaysia-Australia Young Diplomats Roundtable 2017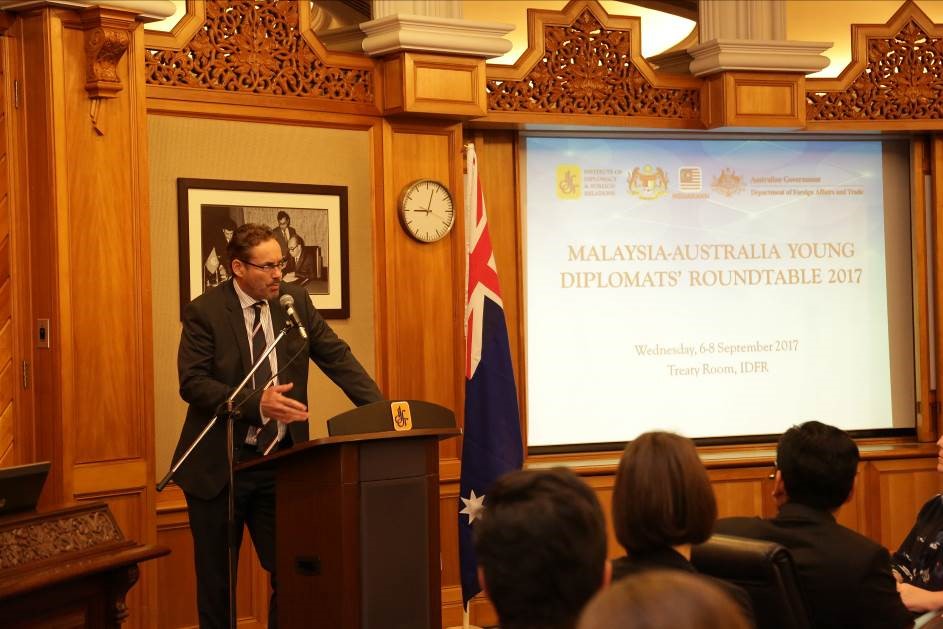 The Institute of Diplomacy and Foreign Relations (IDFR) hosted the fifth Malaysia-Australia Young Diplomats Roundtable from 6 to 8 September 2017. Datuk Mohamad Sadik Kethergany, Director General of IDFR and H.E. Rod Smith, Australian High Commissioner to Malaysia, welcomed 24 Australian and Malaysian young diplomats, including ten from the Ministry of Foreign Affairs Malaysia and two officers from the Ministry of International Trade and Industry (MITI) and the Prime Minister's Department (JPM).
This three-day roundtable course which was designed to enhance diplomatic cooperation and networking among the young diplomats, provided the opportunity to encourage the young diplomats to participate in lectures and discussion sessions on issues of interest to both Malaysia and Australia. Amongst the topics covered were Malaysia's Foreign Policy, Moderation, Global Uncertainty, ASEAN@50, Relevance of Diplomacy in Modern World and the Regional Strategic Issues and Malaysian and Australian Responses.
Apart from the classroom session and discussion, the young diplomats were brought on a tour of Kuala Lumpur, including the visit to the Islamic Arts Museum. They were introduced to the rich history and culture of Islam in Malaysia as well as Southeast Asia in general. The young diplomats also attended a lunch hosted by the Director General of IDFR and a reception hosted by the Australian High Commissioner at the latter's official residence. The guests enjoyed the social occasions with warmth and lots of networking in a jovial atmosphere.
Overall, the Malaysia-Australia Young Diplomats Roundtable was a beneficial and meaningful platform whereby it enabled the participants to exchange best practices, encourage the culture of dialogue and understanding, and to strengthen their networking for future endeavour. The participants' feedback also indicated that the roundtable had enriched their knowledge, perspective and viewpoint especially in the context of bilateral relations between both friendly countries. Without a doubt, this represents an improvement to the overall Malaysia and Australia bilateral ties.
Following the conclusion of the roundtable this year, everyone looked forward to the next Malaysia-Australia Young Diplomats Roundtable which will be hosted by Australia in Canberra in 2019.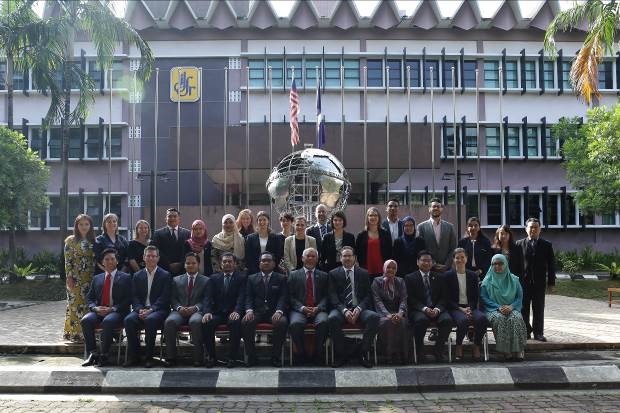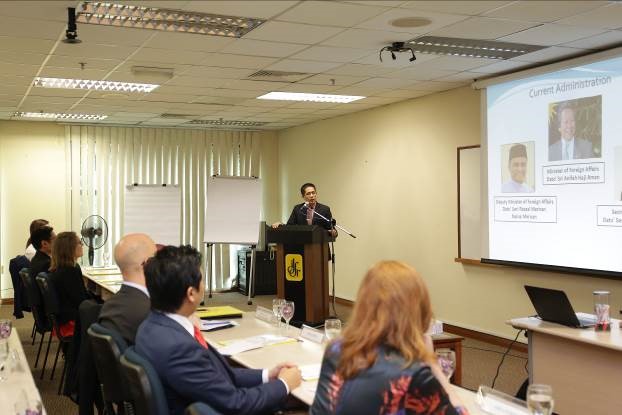 Prepared by:
Centre for Political Studies and Economic Diplomacy (PSED)