Visit By A Delegation From KD Sultan Idris I (KDSI), RMN Lumut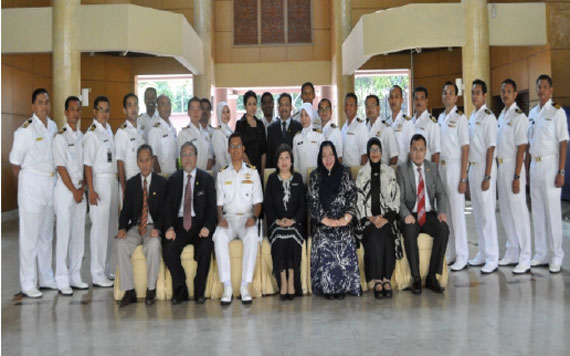 The Institute of Diplomacy and Foreign Relations (IDFR) received a delegation from the KD Sultan Idris I (KDSI I), RMN Lumut led by Cdr Khairil Hariss Haji Khairuddin, Head of the Seafarers Faculty of KDSI I, RMN Lumut on 27 November 2013. He was accompanied by 20 participants of the Naval Command and Staff Course 6/2013.
The delegation was received by YBhg. Dato' Zulkiflli Yaacob, the Director of Corporate and Management Services Division and other senior officers of the Institute. The purpose of the visit which was at the request of the KDSI I, RMN Lumut, were to learn more about the organisation, duties, functions and responsibilities of IDFR in general, to expose the participants to the training and courses offered as well as issues related to foreign relations and to brief about the challenges that need to be overcome in diplomacy and international relations issues.
They were later given a briefing on the activities of IDFR, followed by a question and answer session. The visitors were later taken for a tour of the IDFR campus.
The visit ended with a luncheon hosted by YBhg. Ambassador Aminahtun Hj A. Karim, Deputy Director General of IDFR.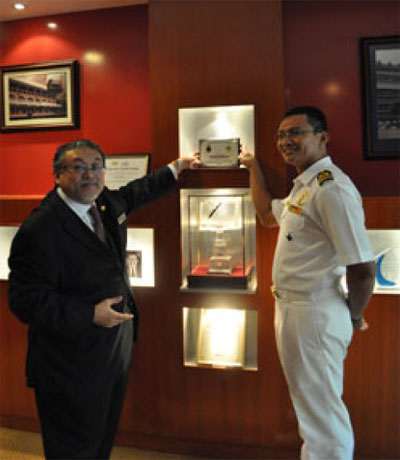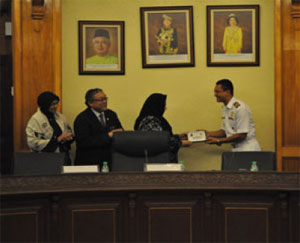 Reported by: Aida Hanim Shoib
Academic Studies, Research and Publication Division