Training of Trainers: Introduction to Training Skills Course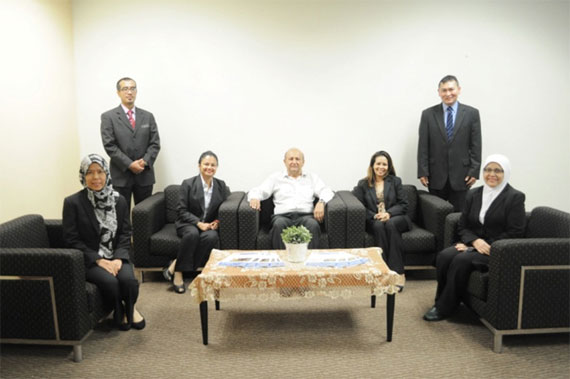 The Institute of Diplomacy and Foreign Relations (IDFR) organised a Training of Trainers: Introduction to Training Skills course from 17 to 19 September 2014. The programme, certified by City and Guilds, United Kingdom, was conducted by its appointed consultant in Kuala Lumpur, Language Works Sdn. Bhd. Four IDFR senior officers attended this programme.
The programme was aimed at training the participants to become effective trainers or facilitators and guide them to evaluate their current learning methods and practices, as well as improve their delivery skills. In addition, the participants were also shared a variety of ideas, strategies and skills for learning effectiveness by the resource persons.
During the first and second day of the programme, the participants went through interactive and fun training sessions, such as identifying learners' needs, designing and planning training session and gaining and maintaining audience's attention. Through these activities, they were taught on ways to apply effective methods in identifying their own individual styles, strengths and weaknesses as trainers.
On the last day of the programme, each participant had to deliver a 30-minute training session based on their own chosen topic, by implementing what they have learnt using their own creativity. As part of the requirement for the certification by City and Guilds, the 30-minute training session and a multiple-choice question quiz were compulsory elements.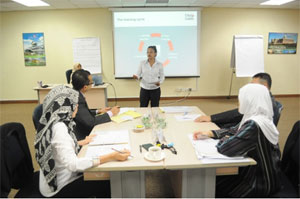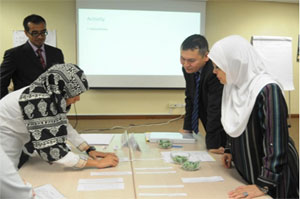 Reported by:
Nur Aqilah Mohd Subari (Intern)
Training Division