Workshop on International Negotiations for Mid and Senior Level Officers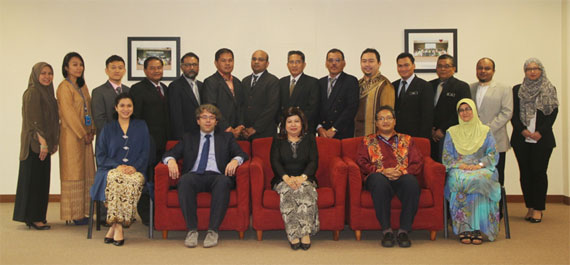 IDFR just concluded its Workshop on International Negotiations for Mid and Senior Level Officers, held from 2 to 4 December 2014. The workshop was attended by 18 officers from various ministries and agencies namely, the Malaysian Maritime Enforcement Agency, Department of Chemistry Malaysia, Ministry of Foreign Affairs, Ministry of International Trade and Industry, Ministry of Defence, Malaysian Investment Development Authority, Malaysia External Trade Development Corporation, University of Malaya and IDFR.
The workshop's main objectives were to provide the participants with key principles underpinning successful negotiations; the role of culture in negotiations and the foundation of intercultural communication; familiarise participants with the bargaining tactics and ways to respond to them, and understand the psychological processes in general and specific individual reactions to negotiations and mediation situations.
Throughout the three-day workshop, participants were widely exposed to ways negotiations have been conducted, techniques dealing with complexities, intercultural communication styles, trade negotiations in delegations, and multilateral negotiations. These were done through interactive lectures and simulation exercises. Adding to the course content were negotiation styles related to ASEAN context as to prepare the participants for Malaysia's ASEAN Chairmanship in 2015. The facilitator, Mr. Wilbur Perlot from the Clingendael Academy of the Netherlands Institute of International Relations, is a specialist in multilateral negotiations in the EU and also in intercultural communication.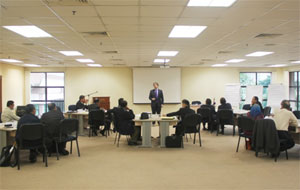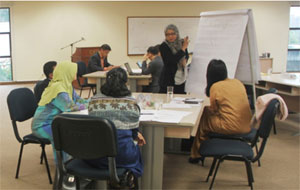 Reported by,
Imran Ariff bin Mohammad Amin (Intern)
Training Division