ASEAN-Australia Engagement: Trends and Prospects for the Region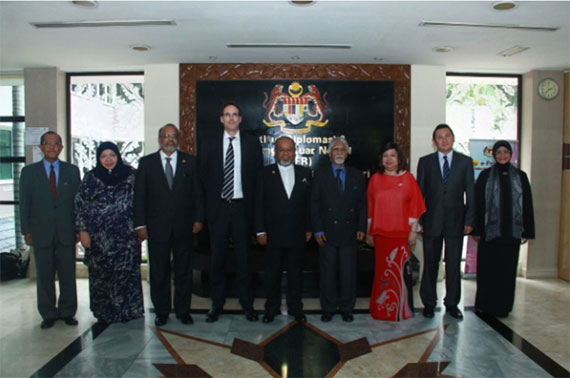 The first IDFR Ambassador Lecture Series for 2015 was started by H.E. Rod Smith, Australian High Commissioner to Malaysia on the 31 March 2015. The IDFR Ambassador Lecture Series is held in conjunction with Malaysia's Chairmanship of ASEAN, it provides a platform for all the heads of mission from both member states and regional partners to share their views and perspectives on topics related to the engagement of their respective countries with ASEAN.
The panel discussion comprised of three panelists and a moderator. The first panelist was H.E. Rod Smith, who gave a brief history of Australia's presence in Malaysia date even before Malaysia gained independence. He hopes that through engagements bilateral relations of both countries could be strengthened. Dato' Dr. Mohd Yusof Ahmad, Head of Institute of ASEAN Studies and Global Affairs who was the second panelist from Universiti Teknologi Mara mentioned that Australia has done a lot for both Malaysia and the region and the bilateral relations between Malaysia and Australia is strong at the moment. However tension is building up in the region with China and India as a rising power and that situation could change if we do not maintain a good and strong bilateral relationship. Dato Yusof also made an important observation that ASEAN should not only be at the receiving end but also being reciprocal to Australia if we want to continue the strong bilateral relation with Australia. The final speaker was H.E. Ambassador Jojie Samuel, Deputy Director General from the ASEAN Socio-Cultural Community Division, Ministry of Foreign Affairs, Malaysia. Ambassador Jojie in his presentation mentioned that he had just returned from attending the ASEAN-Australia forum which was held in the Philippines from 25th-27th March 2015. During the forum, Australia expressed its interest to be involved more strategically in ASEAN and as Action Plan had been developed to study ASEAN and Australia's relations at a more strategic level.
The session was moderated by Tuan Syed Mohamed Bakri Syed Abd. Rahman Director of Training Division at IDFR. Among the attendees were diplomatic corps, academic, government officials, representative from members of the think tanks and students.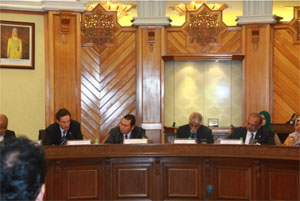 Prepared by:
Eminder Kaur Kawan Singh
Regional and Security Studies Division