MTCP: English Language for Diplomacy 2015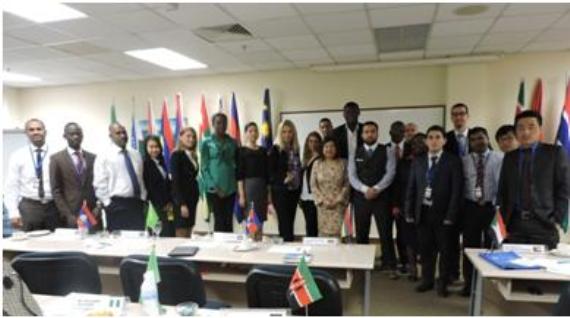 The course was conducted from 20 May to 2 June 2015. The two-week course was attended by 20 diplomats, namely from, Bosnia, Fiji, Georgia, Kyrgyz Republic, Lao PDR, Bhutan, Cambodia, Guinea, Gambia, Kenya, Morocco, Mauritania, Mauritius, Nigeria, Paraguay, Sudan, Tajikistan, Togo, Uzbekistan and Malaysia.
The course aimed to enhance their English language skills and knowledge as the main medium of communication in conducting diplomacy and international affairs. It also served to make the participants know the techniques and strategies of using English language effectively orally and in writing. The course also aimed to enhance their general English Language proficiency in the areas of listening, speaking, reading and writing.
During the course, the participants went through an integrated teaching and learning methodology which included briefings, discussions, interactive lectures, simulations and exercises. Among the modules conducted were Introduction to Malaysia's Foreign Policy, Listening/Speaking Skills, Presentation Skills and Public Speaking, Writing Skills, Speech Drafting/Editing and Proofreading, Introduction to ASEAN, Development of Putrajaya and Cyberjaya, Applied Psychology in Diplomacy, Language and Diplomacy, Language of Negotiation and Socialising, Language and Media and an Exhibition to showcase each country's unique aspect in My World: Your World held at IDFR itself.
In addition to that, the participants were introduced to Malaysia's state-level governance when they spent four days in the state of Melaka. This module aimed to provide further understanding on the mechanism involved in Malaysia's governance system whereby the Federal and State Government play and share equal role and responsibility in developing the nation.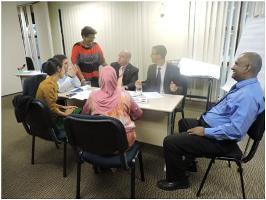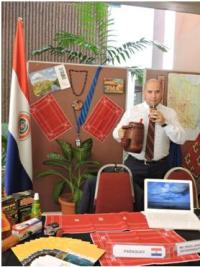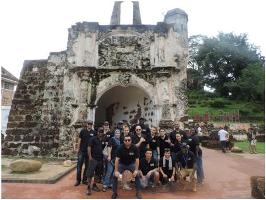 Reported by,
Imran Ariff Mohammad Amin
Training Division