Economic Diplomacy Series 2/2015 : Negotiating International Economic Agreements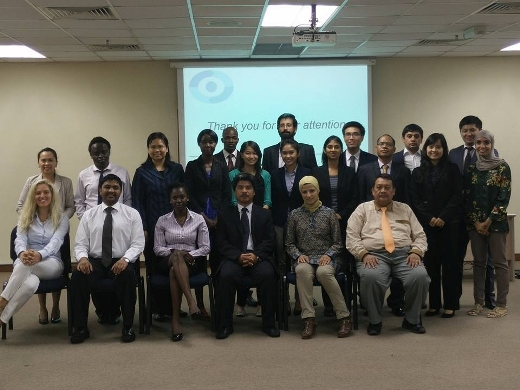 Continuing with the Economic Diplomacy Series as an avenue to enhance knowledge in economic diplomacy, the Institute of Diplomacy and Foreign Relations (IDFR) has organised a workshop under the Economic Diplomacy Series 2/2015 titled "Negotiating International Economic Agreements" on 11 August 2015 for the Malaysian Technical Cooperation Programme (MTCP): Strategic Analysis for International Participants 2015.
The workshop was conducted by Associate Professor Dr. Sufian Jusoh, Distinguised Fellow of IDFR and external consultant of the World Trade Institute (WTI). The objectives of the workshop were to enhance participants' skills in negotiating international economic agreements, develop techniques for successful negotiation and desired outcomes, and promote coalition building in the context of international commerce and trade agreements.
The workshop commenced with a brief introduction on International Economic Agreements and Psychology/Neuroscience of Negotiating. Dr. Sufian related some of the challenges faced by the World Trade Organisation in fulfilling the national interests of its 162 members as there are always diverging opinions. Hence, bilateral trade agreements in the form of free trade agreements (FTA) appear to be vital in upholding a particular member's interests. He then also discussed differences between international trade agreements and international investment agreements as well as the steps and skills of negotiation such as planning, building relationship, exchanging information, persuasion, and agreement. During the workshop, identifying the main objective, national interest and position before engaging in a negotiation was also elaborated. In addition, Dr. Sufian also emphasised on good negotiating habits such as listening patiently to all parties involved before moving into further discussions.
In order to recreate negotiation scenarios, participants were divided into groups and discussed the ways to negotiate. The objectives of this session were to promote better understanding in coalition building, enhance the techniques of negotiating in team, and develop analytic thinking in identifying the interests that need to be upheld.
The workshop also discussed about cross cultural negotiations with a superpower such as the United States (US) and a major politico-economic union such as the European Union (EU), and the importance to understand their dynamics and priorities. Dr. Sufian stressed that negotiations with the US and the EU involve protecting their key interests rather than meeting justice.
Among the attendees were 21 diplomats namely from Bosnia and Herzegovina, Brunei, Cuba, Guinea, Kenya, Kuwait, Kyrgyzstan, Loa PDR, Mauritius, Malaysia, Morocco, Myanmar, Nigeria, the Philippines, Sri Lanka, Timor-Leste, Uganda, and Uzbekistan.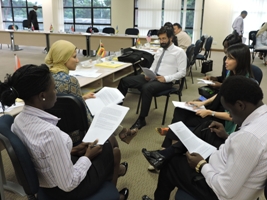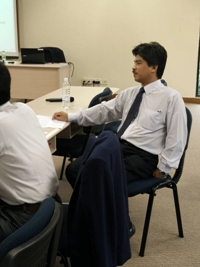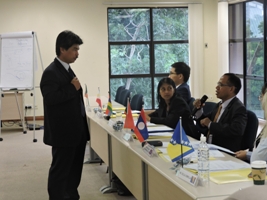 Reported by:
Sharizan Laily Shaharuddin
Centre of Political Studies and Economic Diplomacy (PSED)