DiD 2015: Dinner Talk by His Royal Highness Tunku Zain Al-'Abidin Tuanku Muhriz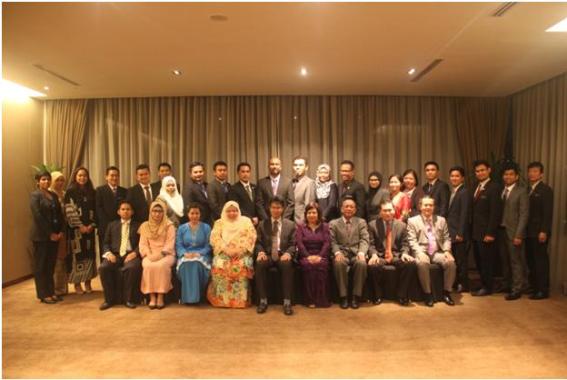 On 22 September 2015, IDFR and the participants of the Diploma in Diplomacy 2015 organised a Dinner Talk delivered by His Royal Highness (HRH) Tunku Zain Al-'Abidin Tuanku Muhriz, Founding President of the Institute for Democracy and Economic Affairs (IDEAS), Malaysia, on the topic: Democracy in Malaysia and Its Role in Malaysia's Foreign Policy at DoubleTree by Hilton Hotel Kuala Lumpur.
Mr. Jesse Quiban, the Project Manager of the event, delivered the welcoming remarks and introduced HRH Tunku Zain Ai-'Abidin. In his remarks, Mr. Jesse Quiban referred to programmes and achievements throughout DiD, as well as some notable speakers who have shared their expertise with the participants.
HRH Tunku Zain Al-Abidin, dubbed as an "intellectual royal", is highly admired by the current Malaysian youth. His presence was the ideal choice in inspiring the participants to rise to the occasion and meet the Country's expectations on the young generation. In his speech, HRH Tunku Zain Al-'Abidin emphasised the importance of reflecting the Country's historical background, national building blocks, and Malaysia's great promises, by the young diplomats today. This would help them to represent Malaysia better in the future.
He also stressed that the settling "Spirit of Merdeka" among Malaysians today should be reverberated by retelling the history to the young generation in schools. He added that this is timely as Malaysia is currently manoeuvring through the complex racial fabric and societal make-up to withstand the internal and external threats of disunity.
At the end of the session, HRH Tunku Zain Al-'Abidin spent his time to personally talk to the participants and share his thoughts on issues raised by them.
Reported by:
Imran Ariff Mohammad Amin
CEC