Foreign Embassy And Delegation Visits For Future Collaboration With IDFR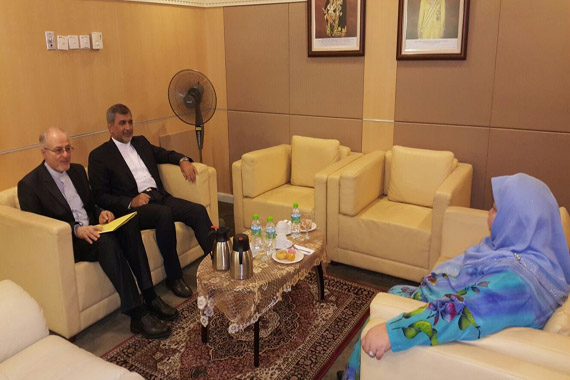 The Institute of Diplomacy and Foreign Relations (IDFR) is in full gear for the new year 2016. With the transformation programme already kicked off in July 2015, more collaboration that is driven by outcome is being planned.
In January alone, IDFR had visits from foreign embassies that included Georgia and Kenya, as well as a courtesy call from the Embassy of Iran and the Institute for Political and International Studies (IPIS). These visits have been fruitful and discussions were about areas of possible cooperation; people-to-people exchanges, sharing of expertise and research, capacity building and Memorandum of Understanding among others.
IDFR was represented by Head of Centre for Leadership, Negotiation and Public Diplomacy, Puan Hajah Norani Ibrahim, Principal Assistant Director, Afdal Izal Md. Hashim and Head of Corporate Affairs Section, Siti Nooraznie Abdul Rahim.
Representing the Georgian Embassy was its Counsellor, Mr Levan Machavariani. The Iranian Delegates included Mr. Hossein Mahmoudi, Counsellor from the Embassy of the Islamic Republic of Iran in Kuala Lumpur and Mr. Abdul Reza Raiss Shaghaghi, Counsellor IPIS. The Kenyan Embassy were represented by Ms Dorcas Rukunga, Mr. Paul Mutha, First Secretary and Miss Judith Kathambi Ntong'ondu, Second Secretary.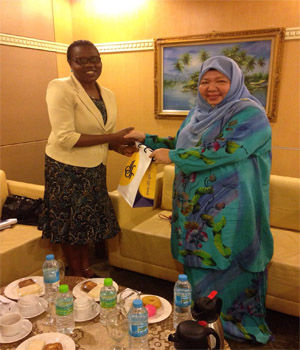 Reported by:
Siti Nooraznie Bt Abdul Rahim
Head of Corporate Affairs Section