Workshop on Designing, Engaging and Gamified Learning Experience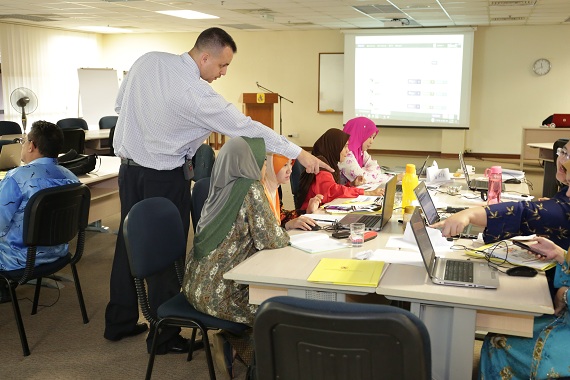 The Competency Enhancement Centre conducted a workshop on Designing, Engaging and Gamified Learning Experience for IDFR's officers from 26 to 27 April 2017. The workshop was organised to enhance the officers' training methodology skills using creative and effective techniques. It was conducted by Mr. Zaid Ali Al Sagoff, a Learning Innovation Specialist with over 15 years' experience in tertiary and corporate education.
Throughout the workshop, the participants were given the opportunity to explore how to engage audience by gamifying learning experiences using various methods and tools. The participants also discovered how to design interesting graphics in PowerPoint and explored various interactive online tools such as 'Kahoot', 'Poll-EV', 'WordClouds' and 'Biteable' to engage and gamify learning to make future classes more interactive, engaging and lively.
On the second day, the participants were divided into three groups to design engaging and gamified learning experiences using the tools learnt from the previous day. The groups then presented their learning activities and got everyone involved. At the end of the class, Mr. Zaid presented certificate of attendance to the participants.
In conclusion, the workshop achieved its objective of introducing IDFR's officers to interactive learning tools. Hence, giving them a taste of how they can use technology to engage, gamify and transform the way they facilitate learning.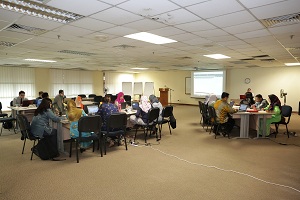 Prepared by:
Competency Enhancement Centre