Royalty and Palace Protocol Course 2017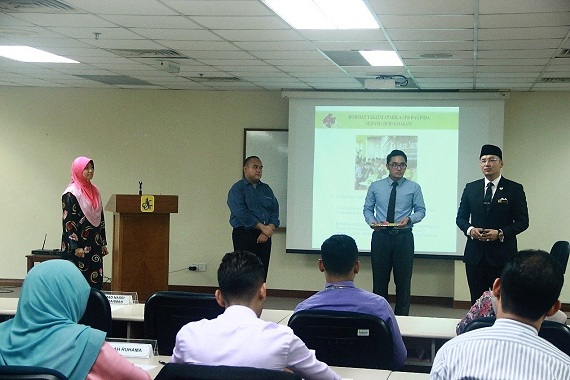 The Competency Enhancement Centre (CEC) conducted a half-day course on Royalty and Palace Protocol for IDFR's officers on 15 June 2017, in preparation for the upcoming IDFR's Royal Address, which will be held in July. The objective of the course was to gain exposure and expand the participants' knowledge on the manners, proper use of palace language and customs in attending royal guests. The course was conducted by Mr. Sophian Ab Rahman, a well-experienced speaker from the National Palace.
Throughout the course, the participants were taught on the basic palace language, such as 'patik', 'pacal pondok' and 'pacal didik' which respectively means I, wife and children. The participants were also exposed on the dress code, various ceremonies and its significance, and the do's and don'ts.
In conclusion, the course has achieved its objective, thus boosting the participants' confidence to perform their duties as the secretariat for the IDFR's Royal Address.

Prepared by:
Wan Hazwani Wan Hamedi
Amirah Abu Bakar (Intern)
Competency Enhancement Centre (CEC)