Workshop on Public Diplomacy and Media Skills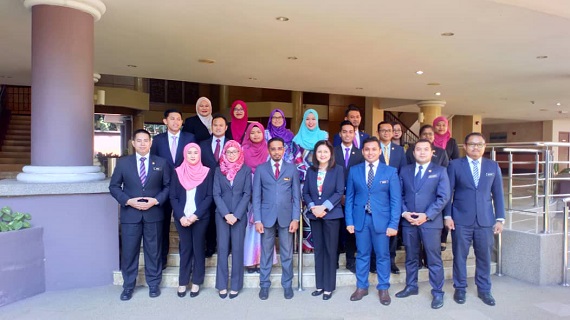 IDFR has successfully organised the Workshop on Public Diplomacy and Media Skills which was held from 28 to 30 August 2018. The workshop was attended by 20 officers, namely from the Ministry of Foreign Affairs and the Ministry of International Trade and Industry (MITI).
The objectives of the workshop were to provide an increased awareness on public diplomacy among the government officials; to enhance participants' knowledge on the importance of public diplomacy in advancing Malaysia's interests; and to enhance the participants' skills in handling the media.
During the three-day workshop, participants were exposed to the sets of skill required to handle the media effectively along with the usage of video and camera during the simulation exercise. Among the modules highlighted were The Evolution of Malaysia's Public Diplomacy, The Role of Media in Public Diplomacy and Media Handling during Crisis: Experience from MH370 Incident.
The programme concluded with a Closing and Certificate Presentation ceremony on 30 August 2018. Encik Aiyub Omar, Head of the Centre for Leadership, Negotiation and Public Diplomacy delivered his closing remarks and presented the Certificate of Attendance to the participants.
Overall, the participants gave positive feedback and thanked IDFR for conducting such a constructive workshop.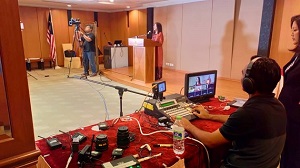 Prepared by:
Muhammad Shafiy Mazlan
Centre for Leadership, Negotiation and Public Diplomacy (LNPD)