Grammar Made Easy: A Workplace English Grammar Workshop (Level 2)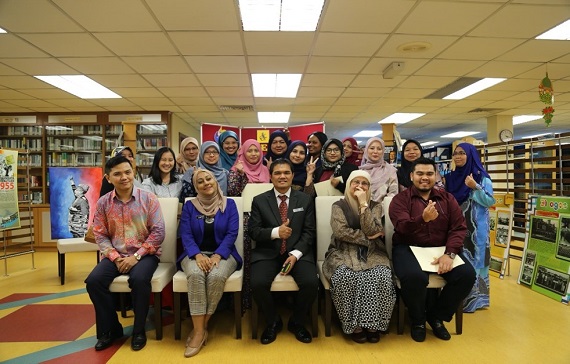 The Centre for Languages and Cultural Diplomacy (CLCD) of IDFR successfully conducted another Grammar Made Easy Workshop from 24 to 26 September 2019. This time around, the workshop was for Level 2 learners. It was attended by the support staff of the Ministry of Foreign Affairs (KLN) and Ministry of Education (MOE).
Accuracy in spoken and written communication is an essential skill in ensuring messages are delivered coherently at the workplace. Recognising this importance, the workshop is designed to help enhance the participants' proficiency in English through different grammatical content in a work-related context to enable them to function more efficiently and effectively at their workplace.
This workshop facilitates participants with the most essential English grammar for day-to-day usage while offering practical and proven strategies to apply with almost immediate improvement in effective spoken sentences and written skills. As a result, it enables participants to build their self-esteem in their English capabilities. A Grammar Pre- and Post-Workshop assessment was conducted to gauge the participants' initial grammar abilities in comparison to what they acquired after completing the three-day course.
During the workshop, the participants went through different modules to practise better communication in English, use correct grammatical structures competently within a professional context as well as present proper information orally and in written form with confidence. Other than that, they were shown comparisons between the usage of Standard English and Malaysian English and broken English. There were sessions which touched on the use of grammar (simple, continuous and perfect tenses), active and passive sentences, reported speeches as well as modal verbs. More importantly, the participants were given the opportunity by the trainers to practise first-hand these grammatical rules in various role plays and simulations such as discussing and presenting plans, making and changing arrangements, taking down voice messages as well as discussing problems and offering advice.
The participants gave constructive feedback about the workshop. All agreed that the workshop materials were well-designed and organised. The workshop content was easy to grasp, and many found it useful in boosting their grammatical skills, both in written and verbal form.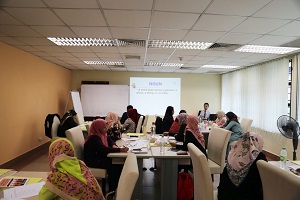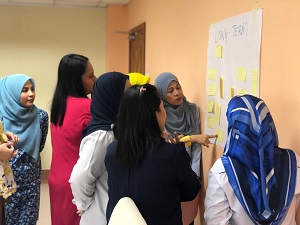 Prepared by:
Centre for Languages and Cultural Diplomacy (CLCD)