Reflecting the Past: Malaysia – China Relations… The Undocumented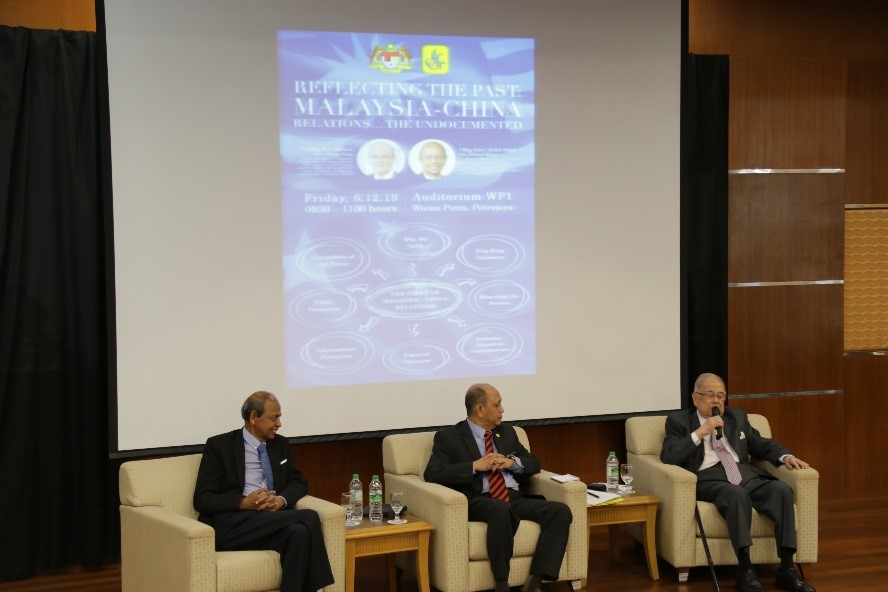 On 6 December 2019, IDFR had the opportunity to hold a sharing session with two prominent figures who had assisted Malaysia to build a strong relationship with the People's Republic of China. They are Tun Michael Chen Wing Sum, Deputy Chairman of Malaysian South-South Cooperation Berhad and former Yang di-Pertua Dewan Negara; and Dato' Abdul Majid Ahmad Khan, President of Malaysia-China Friendship Association and former Malaysian Ambassador to China. The session was held under IDFR's first Tacit Knowledge programme titled, Reflecting the Past: Malaysia – China Relations… The Undocumented and was moderated by Ambassador Mohammad Azhar Mazlan, Undersecretary of South and Central Asia.
The talk focused on the relationship between Malaysia and China which began since 1971. Tun Michael Chen shared about how his journey to China started circa the 1970s. He was entrusted by Tun Abdul Razak to meet top Chinese officers to initiate contact in view of establishing diplomatic ties between China and Malaysia because he had gained the confidence and trust among the Chinese when he was the President of the Malaysian Table Tennis Association. Tun Michael succeeded in laying the groundwork for further negotiations on the establishment of diplomatic ties between the two countries. He cited that the Malaysians at that time, however, were not keen on having diplomatic ties with China, nonetheless, Tun Razak was determined that the two countries needed to be friends, and in 1974, the Prime Minister received an invitation from Premier Zhou Enlai, Prime Minister of China, to visit Beijing, which marks the start of the historic diplomatic ties.
On the current Malaysia-China diplomatic relations, Dato' Abdul Majid, who served in China for a total of 12 years; first as an officer from the Prime Minister's Department and later as the Malaysian Ambassador to China, shared many of his valuable experience in working with the Chinese government. He applauded Malaysia for building ties with China 45 years ago that managed to solve many issues that could not have been resolved if not due to this friendship. He mentioned that managing relations with China is important in the coming years as there is an economic power shift that is focusing on Asia, which Malaysia could also benefit economically from being friends with China. Dato' Majid also urged Malaysia to learn from China's strategies especially on the open door policy and policy reforms that had brought them to the world map today.
The session was attended by officers from the ministry. Judging from the active Question and Answer session and feedback from the audience, the talk succeeded in disseminating 'behind the scene' information about the diplomatic relations between Malaysia and the People's Republic of China.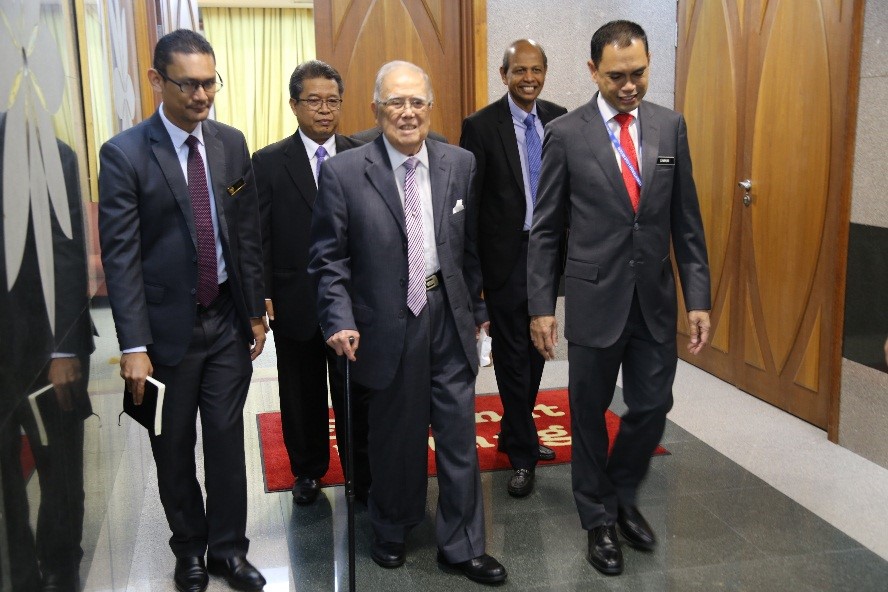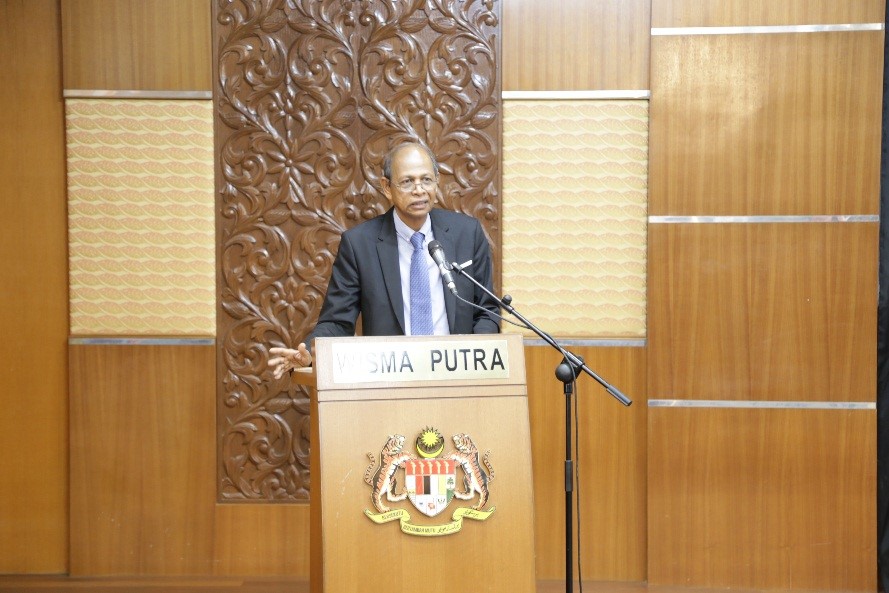 Prepared by:
Centre for Political Studies and Economic Diplomacy (PSED)