SPKM: Pre-Posting Orientation Course for Home-Based Staff and Spouses 1/2022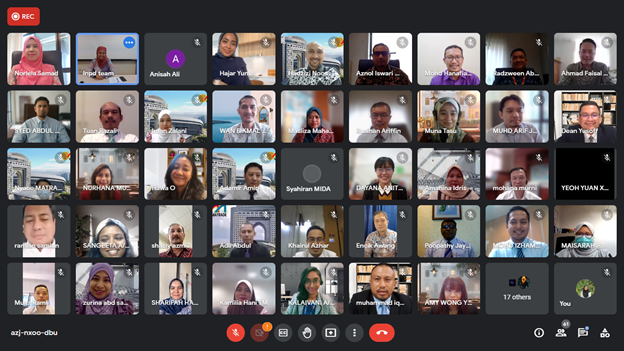 The Institute of Diplomacy and Foreign Relations (IDFR) organised the first SPKM series for the year 2022. The Pre-Posting Orientation Course for Home-Based Staff and Spouses 1/2022 was conducted online via Google Meet from 17 to 27 January 2022. This course was intended for officers of Grade 41 and above, together with their spouses, focusing on to expand diplomatic, administrative, and social etiquette skills, as well as strengthening their skills in understanding international diplomatic practices that are pertinent to their future postings abroad.
Sixty-two participants attended the course together with 39 spouses from different ministries, agencies, and departments. They were from the Ministry of Foreign Affairs, Public Service Department, Ministry of Higher Education, Tourism Malaysia, Royal Malaysia Police, Malaysian Investment Development Authority, Malaysia External Trade Development Corporation, Prime Minister's Office, Ministry of Agriculture and Food Industries, and Ministry of International Trade and Industry.
The course has helped the officers in preparation to be deployed at the Malaysian Missions abroad. The closing ceremony was held during the last day of the course where Ms. Norlela Samad, Principal Assistant Director of the Centre for Leadership, Negotiation and Public Diplomacy (LNPD), IDFR, delivered her closing remarks.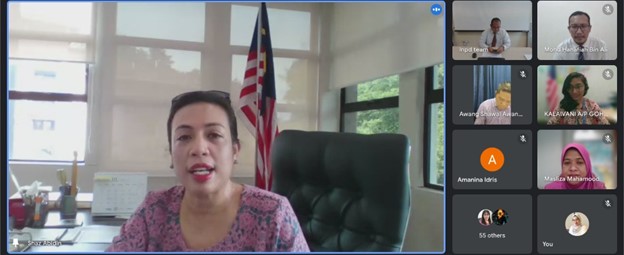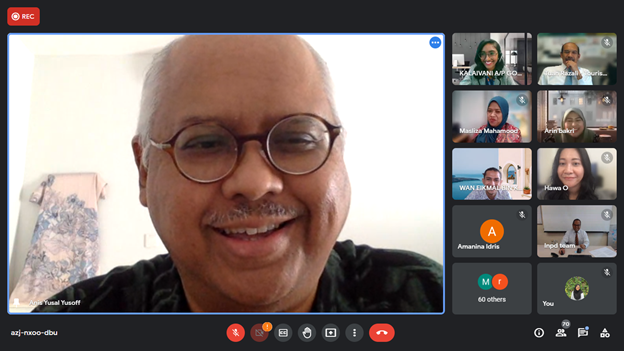 Prepared by:
Centre for Leadership, Negotiation and Public Diplomacy (LNPD)