Negotiation Course for Junior Level Officers 2022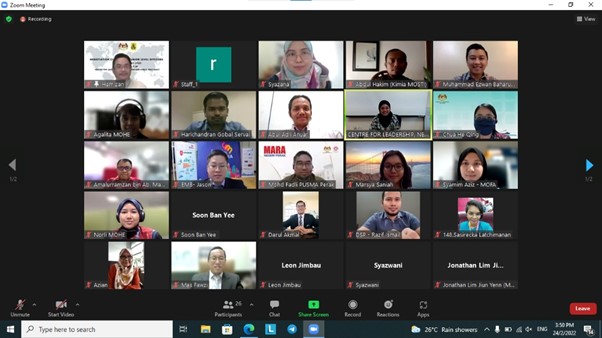 IDFR successfully organised the Negotiation Course for Junior Level Officers for the year 2022. The course was held online via Zoom from 22 to 24 February 2022 and was intended for Malaysian government officials at the junior level of Grade 41 to 44, who are likely to involve in negotiations, whether in the formal or informal settings, with the government and non-government actors, both locally and internationally.
Thirty-two participants who attended the course were officers from various ministries, departments, and government agencies. They were from the Prime Minister's Department, Ministry of International Trade and Industry, Ministry of Defence, Ministry of Foreign Affairs, Ministry of Science, Technology and Innovation, Ministry of Higher Education, Ministry of Transport, and Majlis Amanah Rakyat.
This course was designed to enhance participants' understanding about the principle rules of negotiations, strengthen their skills, as well as to share with the participants about the real-life experience on negotiation strategies, processes, tools, and tactics from a Malaysian diplomat. It also aimed to help the participants to develop their core competencies towards effective negotiation through interactive lecture sessions, group discussions, and sharing of experience with the expert in this field.
In his closing remarks, the Director of Centre for Leadership, Negotiation and Public Diplomacy (LNPD), Mr. Hamizan Hashim congratulated all participants for their commitment in completing the course. It is hoped that this course could enhance their competency and professionalism in preparation for the actual negotiation.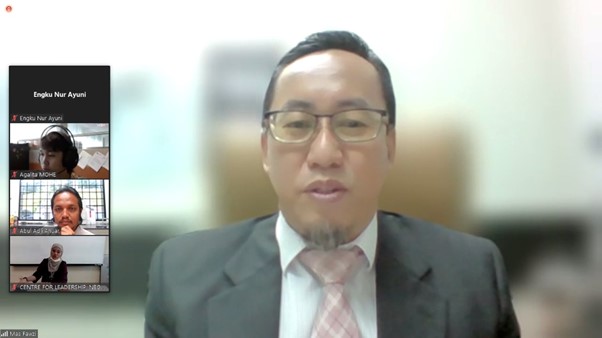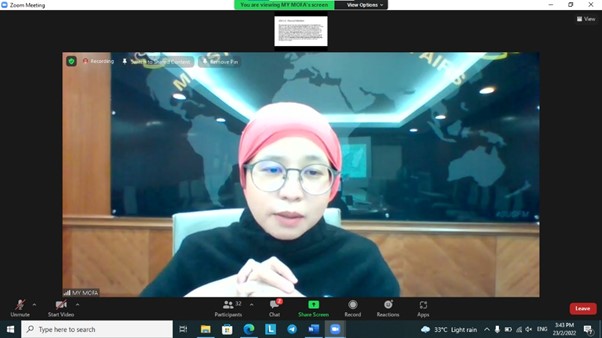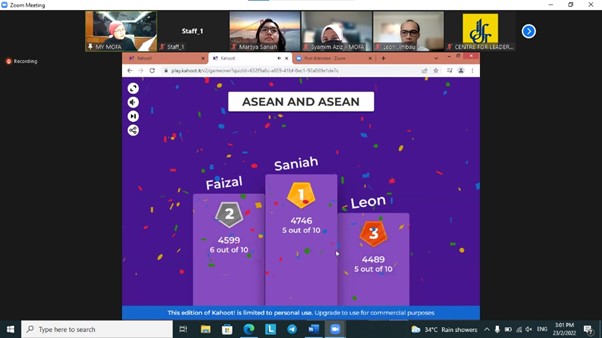 Prepared by:
Centre for Leadership, Negotiation and Public Diplomacy (LNPD)