IDFR Lecture Series 1/2022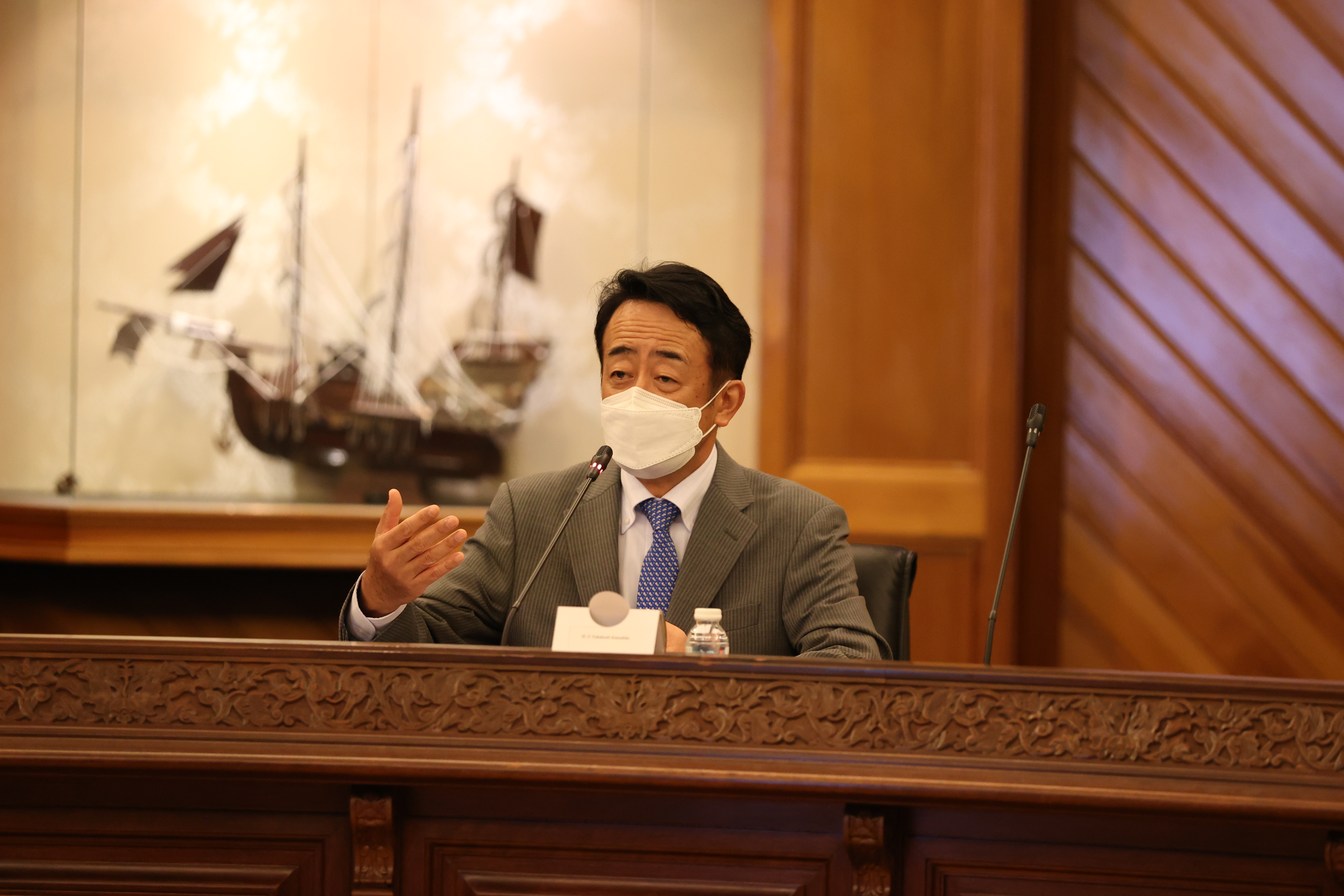 On 24 February 2022, the Centre for Political Studies and Economic Diplomacy, IDFR successfully kick-started its first IDFR Lecture Series 1/2022 featuring H.E. Takahashi Katsuhiko, Ambassador-Designate of Japan to Malaysia. The "40th Anniversary of Malaysia's Look East Policy: 40 Years and Beyond" was chosen as the title of the lecture in commemoration of the LEP milestones that have reached its fourth decade. The lecture was held in a hybrid form with a physical attendance of 30 participants from Wisma Putra officials including DiD 1/2022 cohort and also 120 online participants via Zoom and Facebook live from relevant ministries, government agencies, think tanks and universities.
H.E. Takahashi Katsuhiko began the lecture by reflecting on the inception of the LEP back in 1982. Under the administration of former Prime Minister Tun Mahathir Mohamad, LEP was introduced with the aim to emulate the work ethics and ethical values besides learning the best practices from Japan. Through this policy, both countries have placed emphasis on study and training programmes for students and government officials especially in the fields of Engineering, Science and Mathematics.
Malaysia and Japan have both witnessed the LEP come into fruition as more than 26,000 Malaysians have visited Japan for study and training, whereas up to 1,500 Japanese companies were established in Malaysia. The familiarity of Malaysians with the Japanese language and work ethics have been highlighted as among the key points of attraction for Japanese investments in Malaysia. The enhancement of people-to-people connection remains the focus of LEP and Japan is committed to support the human resources development in Malaysia through various institutions.
Looking beyond the 40 years of LEP, Japan is ready to take the policy a notch higher by venturing into new areas of collaboration such as disaster risk management, carbon neutral environment, ageing and health society, digital economy and also aerospace industry. While the birth of LEP is for Malaysia to emulate from Japan, H.E. Takahashi Katsuhiko highlighted that Japan can also learn from Malaysia through its diversity, Islamic moderatism and tourism aspects. The two-way partnership should also be elevated into a new notion of tackling current global issues such as COVID-19, sustainability, climate change, ageing society, and maritime security especially in the region of Indo-Pacific. Both Malaysia and Japan are also called to continue joining hands in providing global assistance to African and Middle Eastern countries, especially with the recent situation in Afghanistan. In conjunction with the 40th anniversary, it is a good opportunity for both Malaysia and Japan to review the outcome of LEP and elevate their bilateral relations in the global context.
The lecture was then concluded with a presentation of memento by Ms. Norli Muadza, the Director of Competency Enhancement Centre, IDFR, as a token of appreciation for H.E. Takahashi Katsuhiko, followed by a photography session with the participants.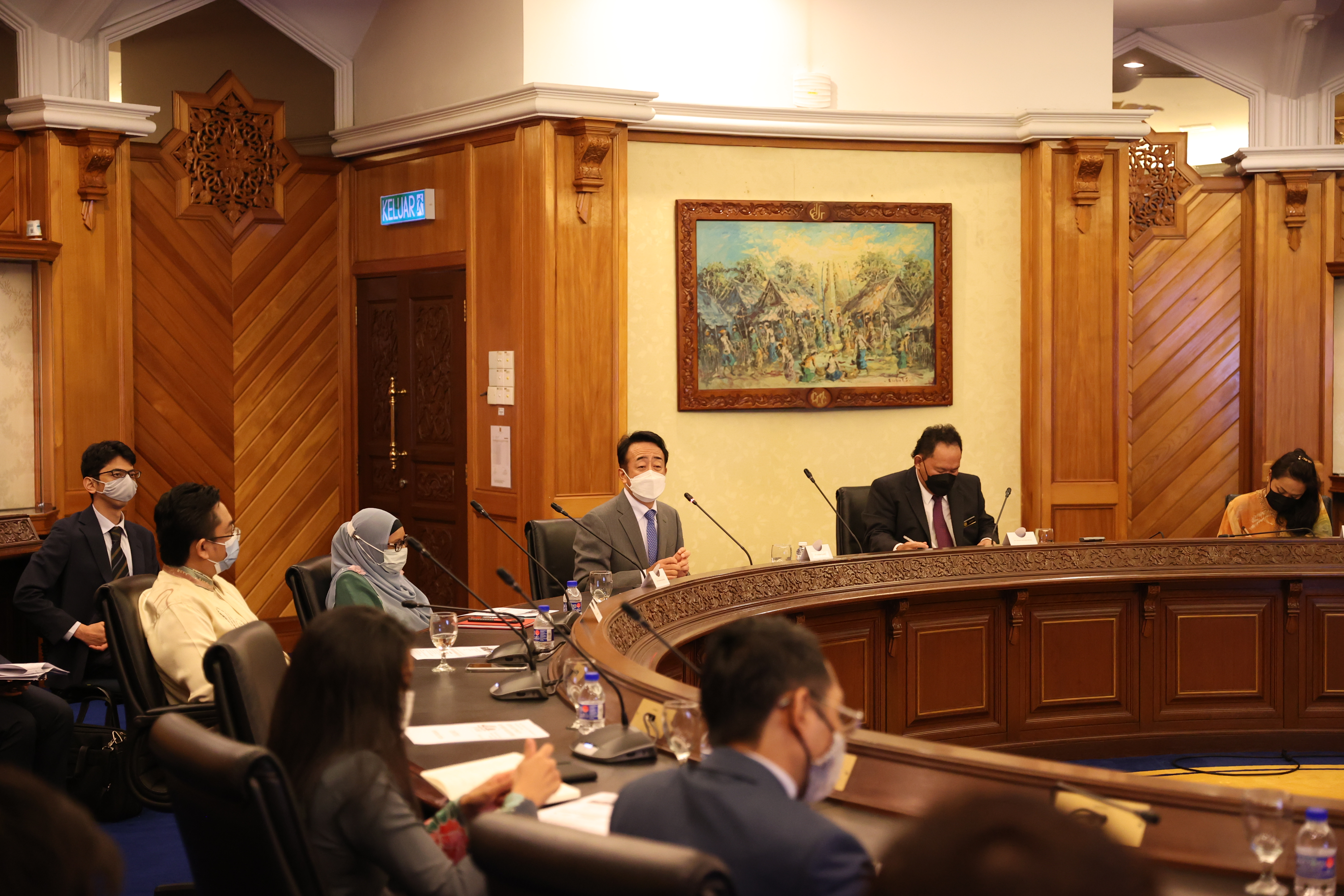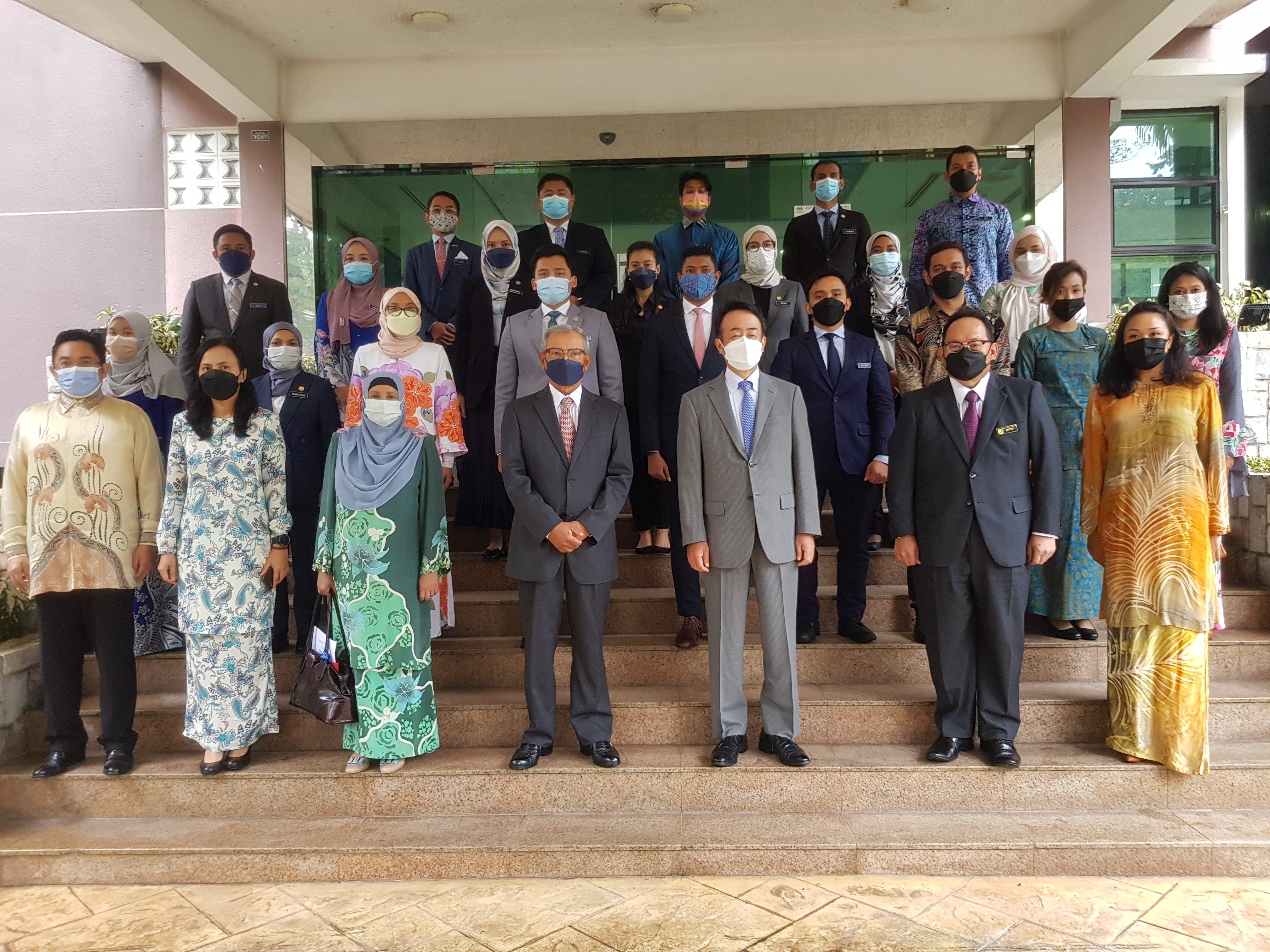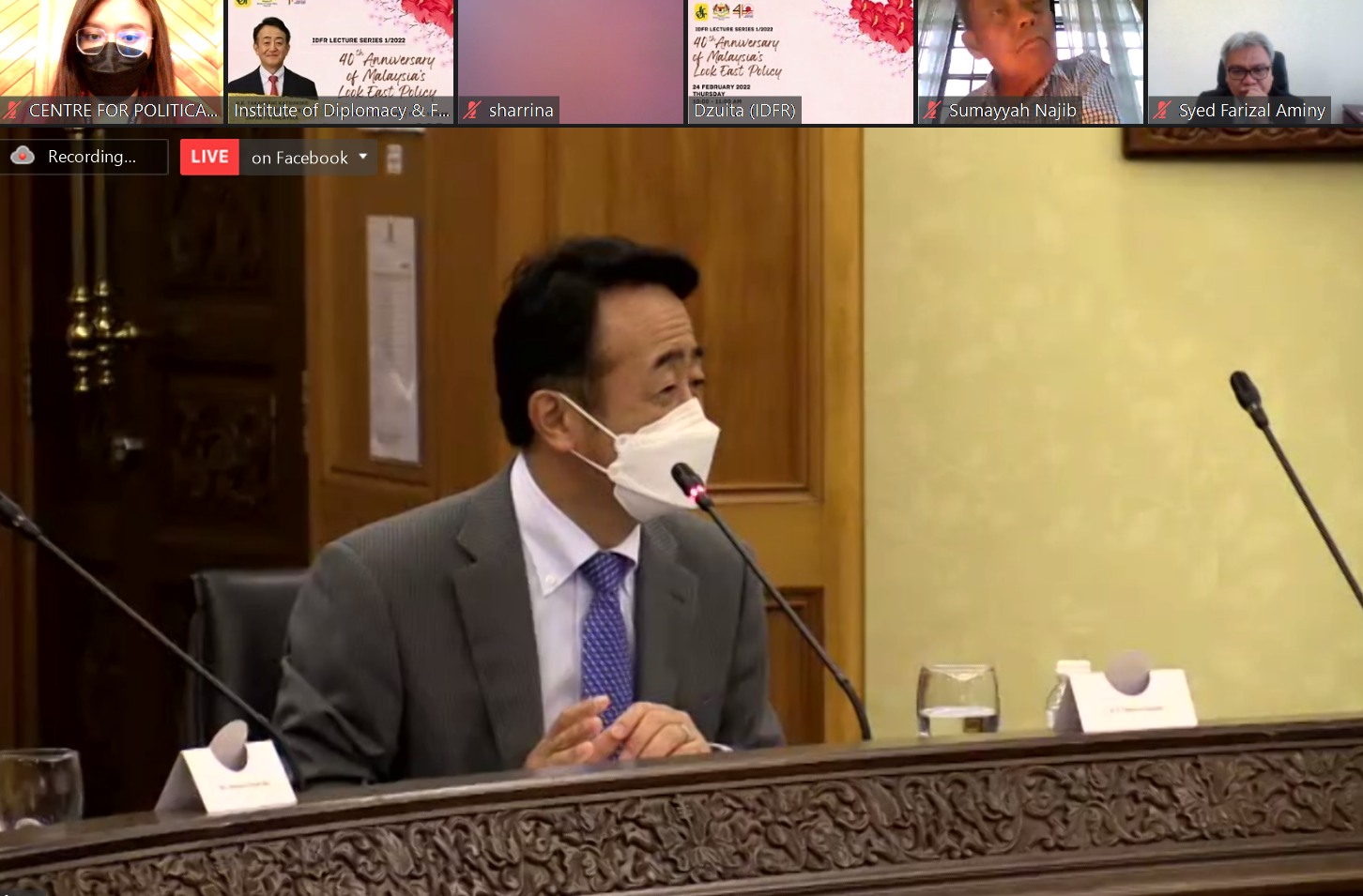 Prepared by:
Ms. Hanun Insyirah Ishak and Ms. Aida Yasmin Azhar
Centre for Political Studies and Economic Diplomacy (PSED)