SiMPLE: Special Malay Proficiency Language Enhancement Programme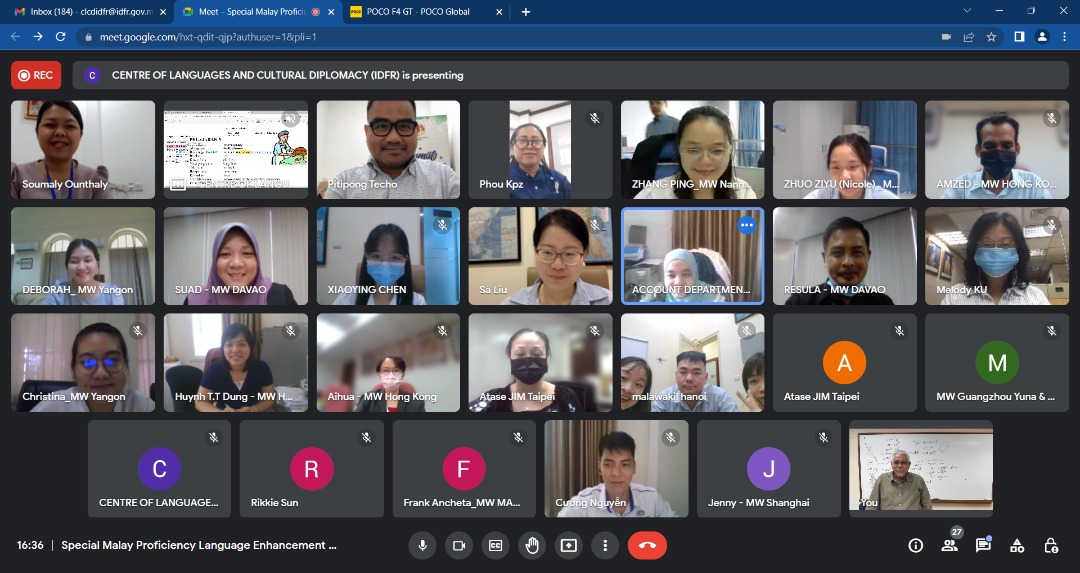 The Centre for Languages and Cultural Diplomacy recently introduced a new programme called SiMPLE: Special Malay Proficiency Language Enhancement Programme. Catered for Locally Recruited Staff (LRS) serving at Malaysian Diplomatic Missions abroad, the programme aims at training participants to converse at a basic level in the Malay language. The very first cohort, through a virtual learning platform, was held from 6 September to 15 November 2022. Twenty-seven LRS from seven Malaysian Missions in the ASEAN region; Thailand, Philippines, Myanmar, Vietnam, Taiwan, Hong Kong and China participated in the programme.
The 42-contact hour programme covered Basic Malay such as the sound systems in the Malay Language, Introductions and Small Talks on food, places and directions, Numbers and Time, Basic Telephoning as well as Reading and Completion of official forms. Beyond online tutorial sessions, participants of this programme were also given the opportunity to engage in virtual discussions, role plays, practice sessions, interactive and integrated learning, and simulation sessions with a native-speaking trainer as well as other non-native speakers of the Malay language.
At the end of the programme, the LRS expressed exceptional gratification on the nuances of the Malay language they have discovered and more importantly the engaging virtual learning sessions they had experienced in upgrading their proficiency in the Malay language to better serve our missions abroad.
On 15 November 2022, Mr Ruzaimi Mohamad, Director of CLCD, delivered the Closing Remarks and presented the certificates of attendance to the participants via the online platform.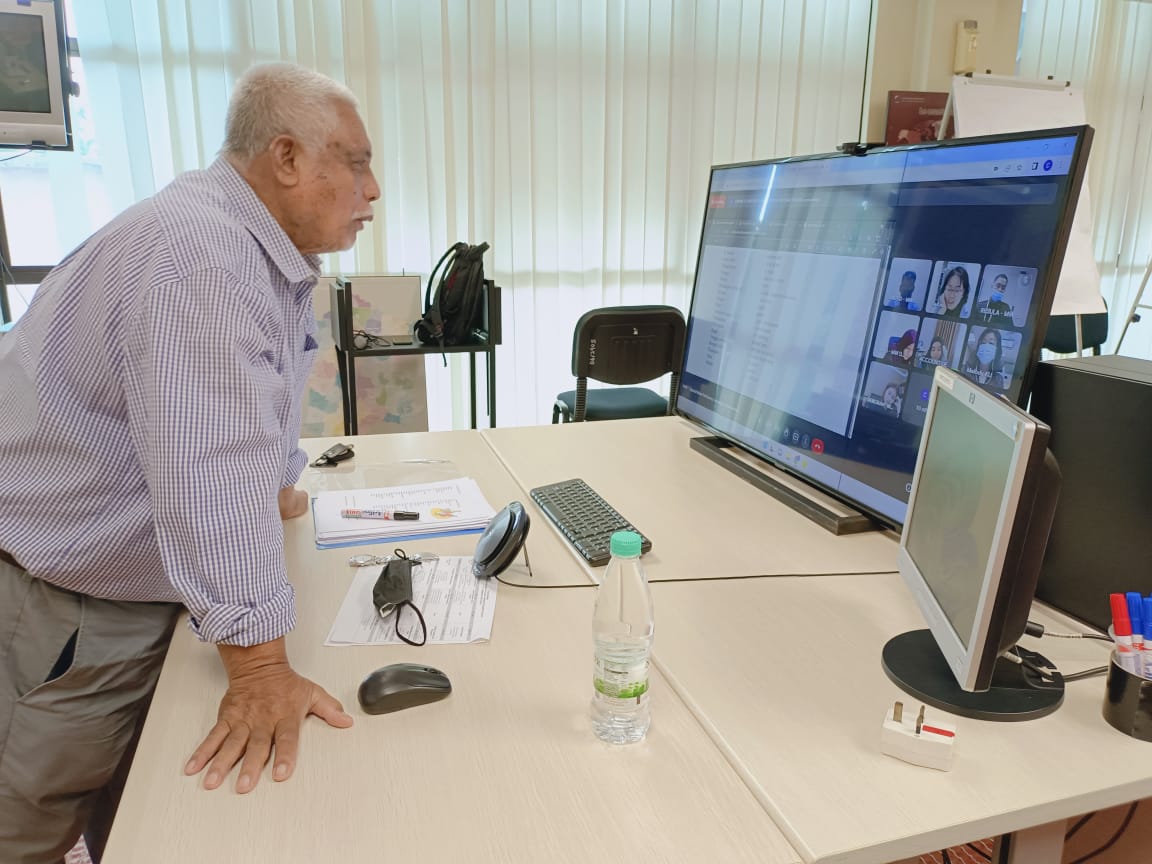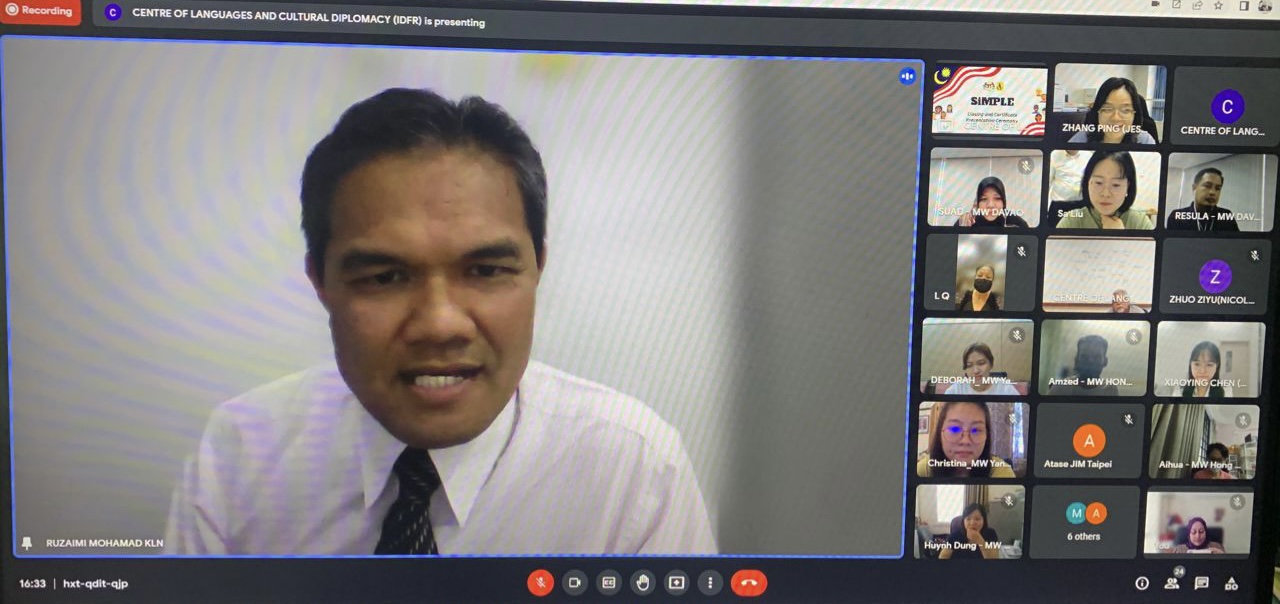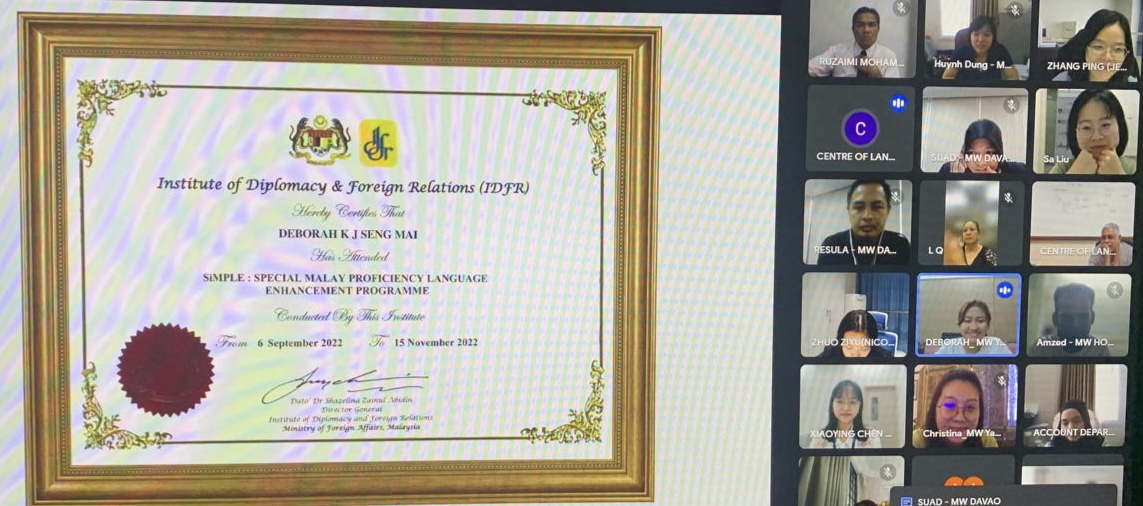 Prepared by:
Haliyath Zahiyah Kamal Mustaffa
Centre for Languages and Cultural Diplomacy (CLCD)