Book Launch "Malaysia's Foreign Policy the First Fifty Years : Alignment, Neutralism, Islamism" Written by Prof. Dr. Johan Saravanamuttu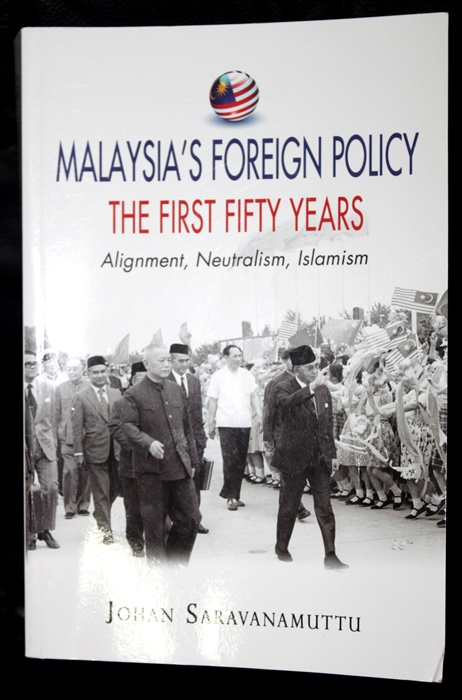 UKM (National University of Malaysia), on 21 March 2011, Dato' Ku Jaafar Ku Shaari, Director General of IDFR launched the book "Malaysia's Foreign Policy The First Fifty Years : Alignment, Neutralism, Islamism" which transfers the readers through a journey of Malaysia's foreign policy over the first fifty years and beyond since the date of Malaysia's formal independence in 1957.
The 416 page book by Dr. Johan Saravanamuttu who is currently the Visiting Senior Research Fellow at the Institute of Southeast Asian Studies (ISEAS) is a welcome addition to the growing literature of a no-longer arcane subject which focuses on understanding Malaysia's foreign policy overtures in a rapidly-globalizing world and yet preserve regional solidarity, how Malaysia's foreign policy tries to balance domestic constraints and economic imperatives; and how Malaysian leaders forge international initiatives but yet retain Malaysia's Islamic credentials.
Dr. Johan Saravanamuttu provides "macro-historical" narratives of foreign policy practices and outcomes over distinct time periods under the tenures of Malaysia's five prime ministers. One chapter delves into relations with immediate neighbouring states and another chapter analyses the political economy of foreign policy.
In terms of broad policy orientations, Malaysian foreign policy over the five decades has navigated over the terrains of neutralism, regionalism, globalization and Islamism. However, the critical engagement of civil society in foreign policy construction remains a formidable challenge for the Malaysian foreign policy .
The book has received numerous reviews namely from Amitav Acharya, Professor of international Relations and Chair of the ASEAN Studies Center, American University, Washington, D.C.; Dato' Zakaria Haji Ahmad, Senior Vice President of Research, Help University College; Richard Stubbs, Professor, Department of Political Science, McMaster University Hamilton, On. Canada; as well as Dato' Mohd Yusof Ahmad, Director, Institute of ASEAN Studies and Global Affair (INSPAG), UiTM.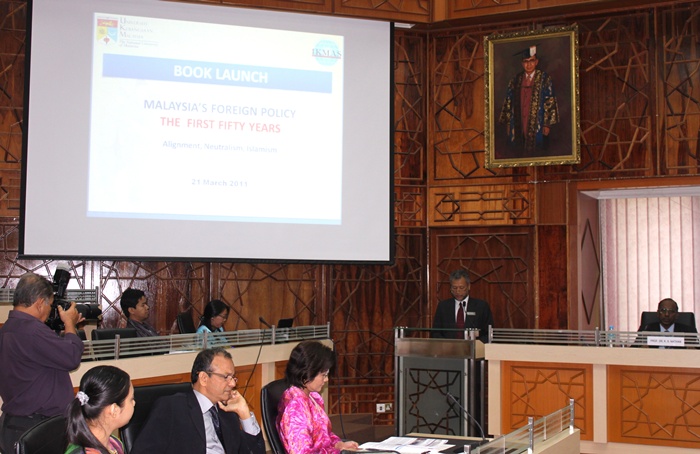 Other Latest Newsline
---