English Language Course Training Of Trainers For Officers From Lao People's Democratic Republic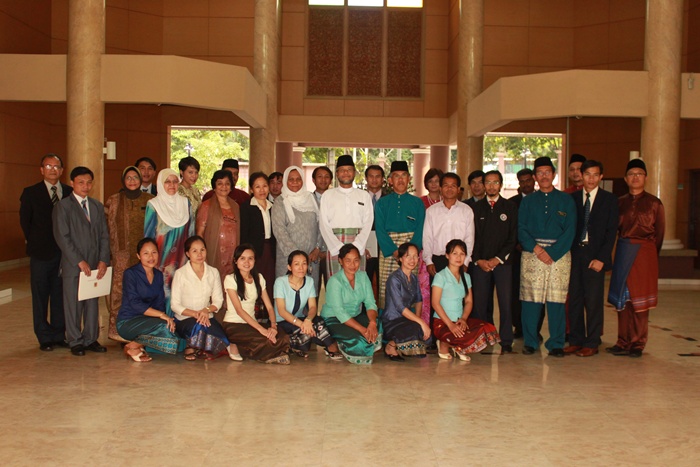 IDFR has successfully conducted the English Language Training of Trainers (TOT) course for foreign participants from 27 June until 8 July 2011. 15 Lao PDR officers from Loa PDR's Ministry of Foreign Affairs, Education Department, National University of Laos, various schools and colleges attended the said course.
The main objectives of the course were to develop the participants' ability to plan, design, conduct and evaluate a training programme as well as to equip them with knowledge and skills of effective training methods and strategies. The course applied the reflective approach especially in identifying the participants' own individual styles, strengths and weaknesses as trainers. The sessions were very interactive in nature in which most of the time the participants shared their views and knowledge with fellow participants and the trainers. Some aspects of adult learning principles were also discussed as upon returning to their home country the participants are expected to train others to be trainers.
The course was part of the effort under the Malaysia Technical Cooperation Programme (MTCP) to promote cooperation among developing countries and to strengthen the regional and sub-regional cooperation, in addition to nurture the collective self-reliance among developing countries. The course was the first of its kind and it is hoped that this might continue in the future to become part IDFR's annual training programme.