National-Level 1433H Maulidur Rasul Celebration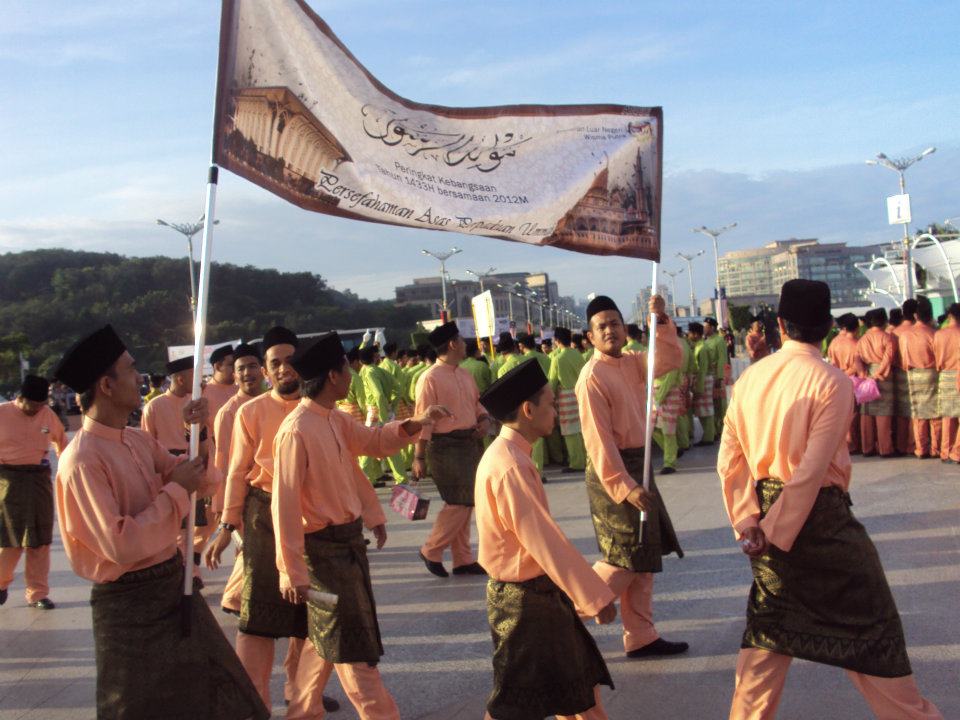 In conjunction with the 1433H Maulidur Rasul (Prophet Muhammad SAW's birthday) celebration themed "Understanding the Foundation for Unity of the Ummah" on 5 February 2012, several staff of the Institute of Diplomacy and Foreign Relations (IDFR) participated in Wisma Putra's contingent for the Maulidur Rasul 2.4 km procession from the boulevard of the Palace of Justice to the Putra Mosque, Putrajaya.
The procession featured a congregation of 12,000 participants from 121 contingents comprising government agencies, non-government organisations (NGO), statutory bodies, private sector, universities and schools. At the Putra Mosque, the celebration resumed with the royal address by His Majesty the Yang di-Pertuan Agong of Malaysia, Tuanku Abdul Halim Mu'adzam Shah, Quranic recitation and Maulidur Rasul award presentation ceremony.
In-line with the theme, the celebration gathered Muslims from all over the country, thus creating a stronger bond and friendship among Muslim community. Indeed, the congregation of the 121 participating contingents as well as other guests in the Maulidur Rasul event was not just a gathering to commemorate the birth of Prophet Muhammad SAW but more importantly, the event was an appreciation of Prophet Muhammad SAW's struggle and exemplary character for all Muslims to emulate.