Diplomatic Training Course For Myanmar Officials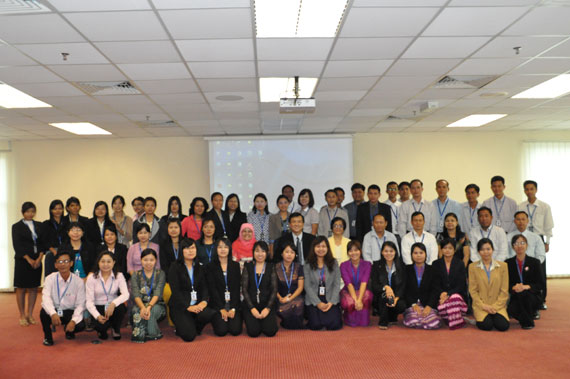 The Government of Malaysia is currently conducting a diplomatic training course for 50 government officials from the Republic of the Union of Myanmar from 22 November to 12 December 2012. The training course is one of the outcomes following the Official Visits of YAB Dato' Sri Mohd Najib Tun Hj Abdul Razak, Prime Minister of Malaysia and YB Dato' Sri Anifah Hj Aman, Minister of Foreign Affairs of Malaysia to the Republic in March 2012.
The diplomatic training course is held at the Institute of Diplomacy and Foreign Relations (IDFR), Ministry of Foreign Affairs Malaysia under the Malaysian Technical Cooperation Programme (MTCP). The objectives of this course are to equip the participants with the necessary knowledge and to enhance their capabilities in the preparation for Myanmar assuming the ASEAN Chairmanship in 2014 as well as to organise the ASEAN Summit and other ASEAN related Meetings. The participants will be given exposure and training on issues related to ASEAN particularly the role and functions of the ASEAN Chair as well as overall preparations in organising the ASEAN Summit and other ASEAN related Meetings.
Reported by : Jarin Sijaya Abdul Hathi
Training Division