The Director General's Majlis Amanat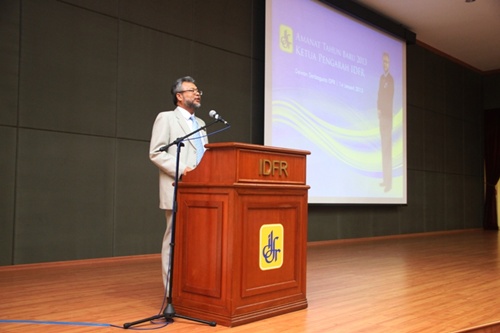 On 14 January 2013, "Majlis Amanat Tahun Baru 2013" was held at IDFR's Multipurpose Hall. This event was participated by all the staff. The main purpose of this auspicious ceremony was to enable YBhg. Dato' Ku Jaafar Ku Shaari to deliver his New Year message.
The two-hour programme started with opening remarks by Dr. Rosli Hj. Hassan, the Chairman of the Welfare Club followed by the Director General's address. In his speech, Dato' Ku Jaafar expressed his appreciation and gratitude to all the staff for their constant commitment and for elevating IDFR's name which is now more prominent in international arena. He hoped that this new beginning will open a new chapter and create determination and spirit among IDFR's staff. He also mentioned that everyone must fulfill the needs of stakeholders to continually improve IDFR in terms of training programmes, lectures, publication and infrastructure in tandem with IDFR's mission and vision. Dato' Ku Jaafar also briefly mentioned IDFR's achievements in 2012. Apart from that, the emphasis of the speech was on the "Blue Ocean Strategy" (Reducing, Removing, Creating, and Increasing Opportunities) as a model in IDFR. Dato' Ku Jaafar concluded his address by stressing on the core values of IDFR which is "A.Z.A.N (Adherence, Zeal, Ability, and Nobleness) as well as reminding all to apply the principle of "hands on, minds on, hearts on and 'Surah Al-Rahman'". The event continued with the presentation of a scroll containing the 2013 New Year Message and a calendar to representatives from each division.
The Director General then presented mementos to staff who recently left the IDFR family and to children of staff who achieved excellent results in the PMR exam.The memorable event which ended with refreshments created a New Year spirit and determination among the staff to bring IDFR to a higher level in the international relations and foreign affairs world.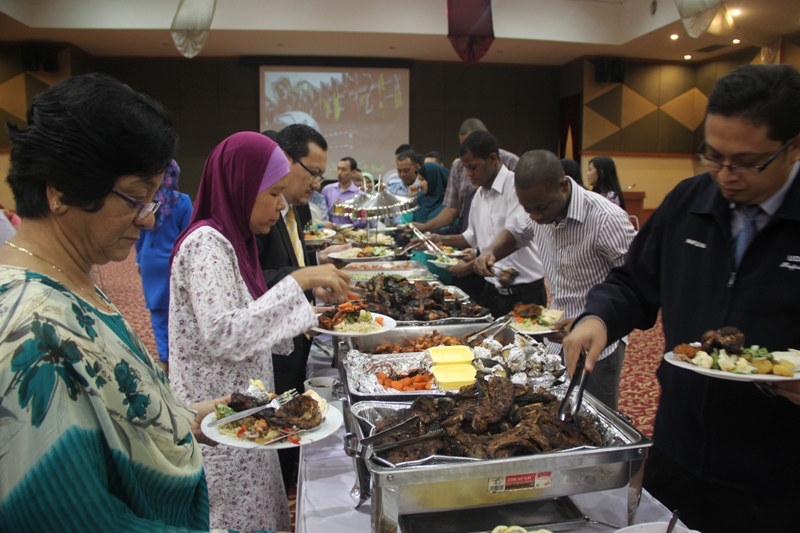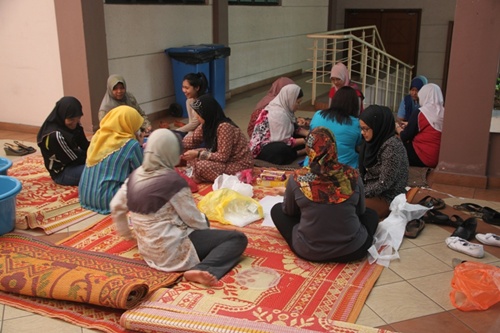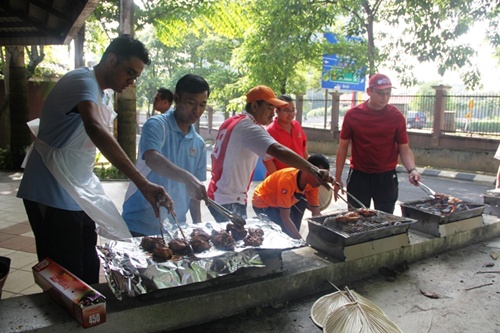 Reported by : Shereena Kamarulzaman
Intern - Academic Studies, Research and Publication Division