Diploma in Diplomacy (DiD) 2013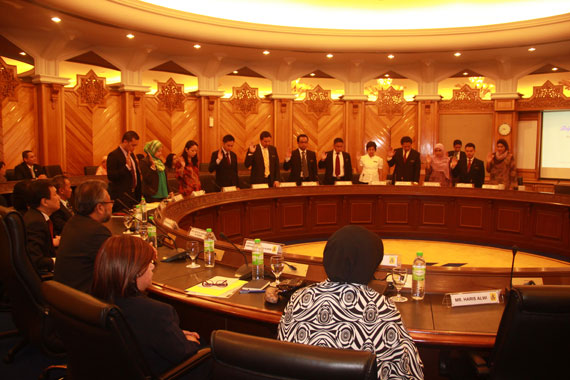 The Institute of Diplomacy and Foreign Relations (IDFR) welcomed the students of the Diploma in Diplomacy (DiD) 2013 in an opening ceremony on 4 March 2013 officiated by YBhg. Dato' Ku Jaafar Ku Shaari, Director General of IDFR. 21 officers from Wisma Putra make up the aspiring batch of junior diplomats who will be undergoing a three-month training programme which aims to equip participants with knowledge and skills in diplomacy as well as international relations.
YBhg. Dato' in his remarks voiced his fervent hope for participants to participate actively in all activities throughout the course. He also mentioned that IDFR has a wide array of topics as well as a good number of distinguished speakers set in-line as IDFR aims to provide the finest intensive diploma course for the country's future diplomats.
The participants were glowing with enthusiastic vibes after taking their oath (Aku Janji) promising their dedication and commitment to the course. DiD 2013 which now runs on a new format rather than the previous six-months format is seen as one of the premium training provided by IDFR which hopefully would chart a brilliant beginning for our country's upcoming diplomats.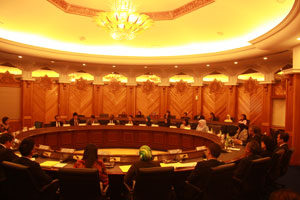 Reported by : Khairul Bariah Che Amat
Academic Studies, Research and Publication Division