Experience of a Diplomat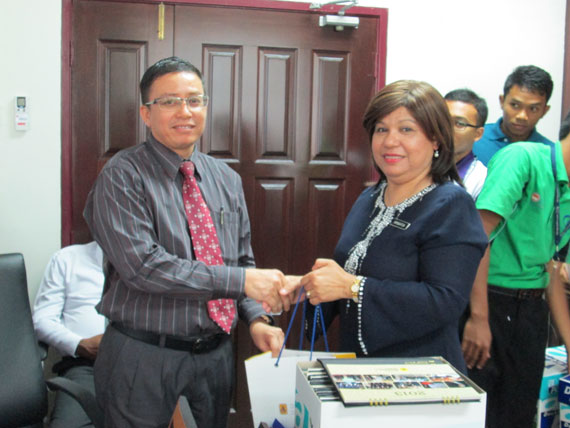 On the 6 of March 2013, the Deputy Director General of IDFR, Ambassador Aminahtun Hj A Karim, was invited by Universiti Pendidikan Sultan Idris (UPSI) to deliver a talk entitled 'Experience of a Diplomat'. The talk was attended by faculty members Dr. Ahmad Zainudin Husin, Deputy Dean (Academic and Student Development) (Faculty of Humanities), Dr. Samsudin Suhaili, Head of Department (Department of Social Studies and Citizenship), Dr. Halim Saad, Visiting Professor and about 50 students from the Social Science Faculty.
Among other things, YBhg. Ambassador Aminahtun explained about diplomacy and the role of diplomats. Additionally she shared her experience serving in numerous Malaysian Embassies abroad and divisions in Wisma Putra, the plus sides and challenges met throughout her career, as well as interesting personal anecdotes.
The students showed keen interest throughout the talk and afterwards inquisitively posed questions which Ambassador happily answered, including the process to join the Malaysian Foreign Service. This talk is hoped to be the first among many to come and serve as an initial bridge for a more fruitful collaboration between IDFR and UPSI.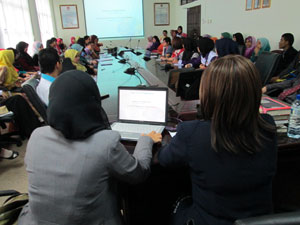 Reported by : Nadhirah Mohamad Zanudin
Office of Director General