Building Blocks of Good English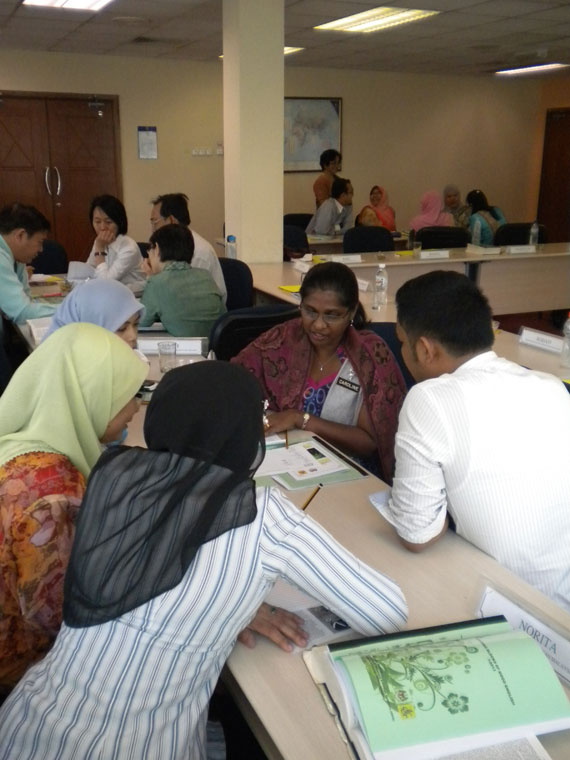 The above course was conducted at IDFR from 4-8 March 2013. The officers who attended this course came from various government agencies and ministries among which were the Ministry of Education, the Ministry of Information, Communication and Culture, the Ministry of Works, the Ministry of Science Technology and Innovation, Community Nursing College, Training Division, Serian, Sarawak, Nursing College Training Division Sungai Petani, National Youth and Sports Department, Department of Environment Langkawi Branch, Department of Veterinary Sciences Malaysia, Malaysian Centre for Infrastucture and Geospatial Data and teachers from national school.
The five day course aimed at enhancing the proficiency level of the participants by getting to grips with grammar. A variety of strategies including role plays, simulation activities, songs and games were employed to generate maximum participation.
Overall, the objectives of the course were achieved as could be observed by the results of the pre and post tests administered to them.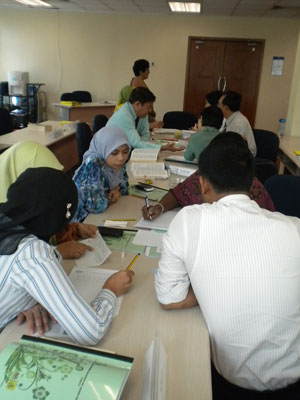 Reported by :Joyce Abraham
Language Division