Diplomatic Training Course (DTC) for International Participants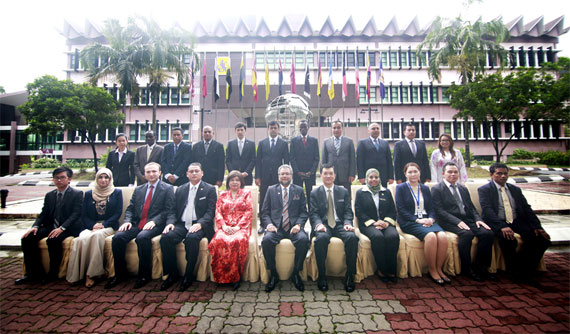 The Diplomatic Training Course (DTC) for International Participants Series 1/2013 was successfully organised from 11 – 29 March 2013. Sixteen (16) junior diplomats from Azerbaijan (1), Cambodia (2), Kyrgyz Republic (1), Oman (1), The Philippines (1), Sudan (1), Tajikistan (2), Tanzania (1), Timor Leste (3), Turkey (1) and Uzbekistan (2) successfully completed the DTC for International Participants Series 1/2013.
This three-week course conducted under the Malaysian Technical Cooperation Programme (MTCP) created conducive environment for the participants to enhance their knowledge on diplomacy, strategic thinking, negotiations, public speaking, Malaysia's foreign policy and experience on ASEAN, Malaysia's economic development and industry, media skill and various other important subjects which would lead to an all-rounded diplomat.
The course was also a platform for the participants to exchange new ideas, to learn from each other and to gain different perspective regarding their duties as diplomats. All these were made possible through an integrated teaching and learning methodologies including briefing, discussions, lectures, simulation and exercises. The DTC participants also went on several study visits to various government ministries and agencies to gain knowledge about their roles and functions. The visit also included a visit to beautiful Kuala Terengganu and the crystal clear waters of Redang Island in conjunction with "Visit Terengganu Year 2013".
Overall, IDFR received positive feedback from the participants, as they said, "we have gained valuable knowledge, various skills and establish new network that will lead us to be prominent diplomats in the future through this course. We wish to come back again for the same course with the same friends in the future". The participants thanked IDFR and MTCP for conducting such a constructive course and for giving them an exclusive chance to experience Malaysia's delicious food, diverse cultures, traditions, religions and the harmony of different ethnic groups living together.
The Certificate Presentation Ceremony for the Diplomatic Training Course was held at Swiss Garden Hotel and Residences, Kuala Lumpur on the last day of the course. The ceremony was graced by YBhg. Dato' Ku Jaafar Ku Shaari, Director-General of IDFR; also present were Ambassadors, IDFR officers, and representatives from the Malaysian Technical Cooperation Programme (MTCP).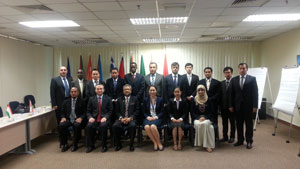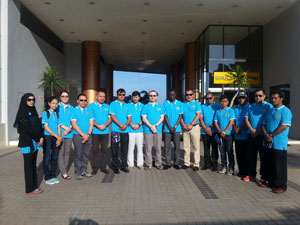 Reported by : Jarin Sijaya Abdul Hathi
Training Division