Forum Perdana Ehwal Islam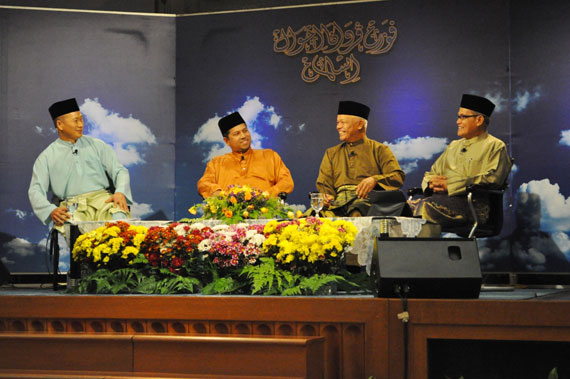 On Wednesday, 13 June 2013, the Ministry of Tourism and Culture hosted Forum Perdana Ehwal Islam at the Multi-Purpose Hall, with the theme Islam's Perspective on Tourism.
The objective of this forum was to enhance the knowledge of Malaysians on the concept of tourism in the Islamic perspective, and to create awareness on the roles played by Malaysians for the success of the Visit Malaysia Year 2014 Campaign. The forum was moderated by Dr. Ridhuan Tee Abdullah of National Defense University of Malaysia (UPNM).
The speakers for the first session entitled We are the Host were Prof. Madya Dr. Syarifah Hayati Syed Ismail from University Malaya (UM), Dato' Hj. Mohd. Ayub Hassan, President of Bumiputera Travel and Tour Agents Association of Malaysia (BUMITRA), and Dato' Dr. Hj. Azizan Noordin, Deputy Director General (Planning) of Tourism Malaysia.
The session covered the importance of welcoming tourists to our country and finding methods to attract more, by incorporating Islamic values and principles. According to Dato' Dr. Hj. Azizan, the Ministry plans to establish a course for workers involved in tourism, in order to improve their skills in welcoming tourists. He also touched on the Homestay programme. Dato' Hj. Mohd. Ayub added that the Homestay programme is another medium to promote our traditional food and customs. He suggested that Malaysians should unite and work together to convey the uniqueness of our multiracial country through performances.
The second session was titled Semua Allah Punya, and the speakers were Dr. Zahazan Mohamed, a television personality, Prof. Dato' Dr. Abdul Kadir Haji Din, Advisor of Islamic Tourism Centre (ITC), and Dato' Mohd Khalid Harun, President of the Malaysian Association of Tour and Travel Agents (MATTA). The session stressed on appreciating our surroundings, and the cleanliness of food stalls and institutions.
The speakers shared the same views on improving cleanliness of facilities and dealing with wastage problems in Malaysia, which will result in an increase in tourist arrival.
The forum was recorded by Radio Television Malaysia (RTM), which is the coorganiser of the event. The date and time for its broadcast has yet to be confirmed.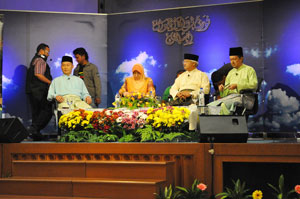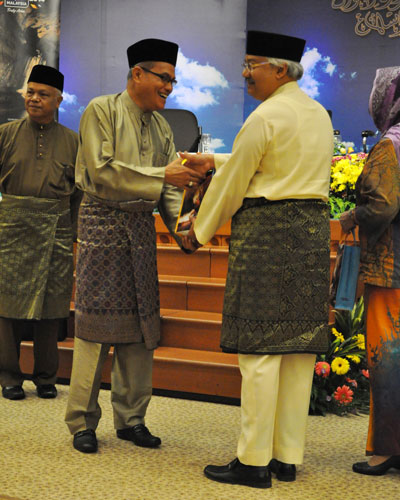 Reported by: Syahrul Nizzam Nordin
Intern from University of Tun Abdul Razak
Academic Studies, Research, and Publication Division