Practical English Language Skills for the Implementor Group of Wisma Putra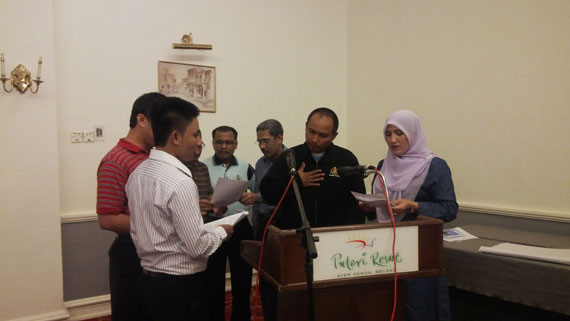 The above course was held in Puteri Resort Melaka from Friday 21st to Sunday 23rd, June 2013. The forty one participants who attended the course were made up of the front- line staff of the Ministry of Foreign Affairs, namely the Administrative Assistants of the Consular and the Protocol Divisions, the Security Division of the Institute of Diplomacy and Foreign Relations, SEARCCT , and the Administrative and Security Division .
The primary aim of this course was to encourage participants to use the English language more confidently in their day to day interaction with the public. As such many of the sessions required them To overcome their inhibitions and become involved and participate in all the simulation and speaking activities .Language games as well as group songs were among the strategies employed to get everyone using the target language.
The course ended on a positive note with the participants happy and willing to make a good attempt to use more English as well as improve on their skills in their work environment.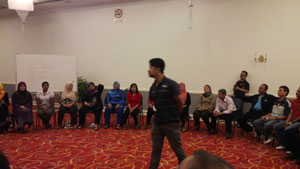 Reported by : Joyce Abraham
Language Division