The Grand Opening Ceremony of Australs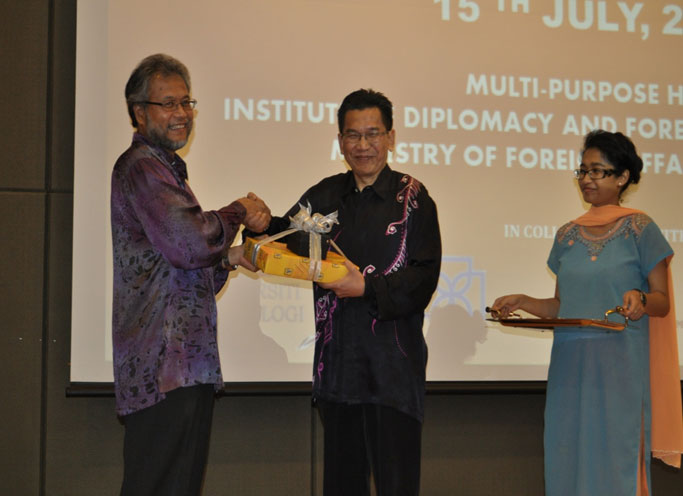 On 15 July 2013, the grand opening ceremony of UT MARA AUSTRALS 2013 was held at the Multi Purpose Hall, Institute of Diplomacy and Foreign Relations (IDFR). AUSTRAL is the second largest and second most prestigious competitive debating tournament in the world and it is also one of the largest annual student events in the world. Besides that Australs has continually expanded the scope of its participants, now attracting around 300 competitors each year from the Asia Pacific Region.
The main purpose of UT MARA AUSTRALS is to build brand value and positive public relations of the organisation within the Australasian debating platform.
This event was organised by UT MARA English Debating Society and supported by Ministry of Higher Education, Malaysia Exhibition & Convention Bureau and Malaysian institute for Debate and Public Speaking. IDFR acts as the co-sponsor for this eminent event.
There are 14 countries and 185 institutions participating in the debate. The ceremony started with the recitation of Du'a. Then, the viewers entertained with a traditional performance the silat.The welcoming speech was delivered by the Director General of IDFR, Dato' Ku Jaafar Ku Shaari, followed by the speech and officiation by Prof. Ir. Dr. Abdul Rahman Omar.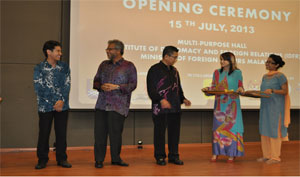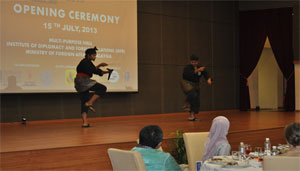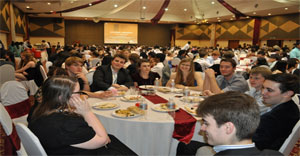 Reported by: Logini Sreedharan
Intern from Northern University of Malaysia
Academic Studies, Research and Publication Division