Hari UNESCO Malaysia 2011
On Friday, 18 November 2011, the Institute of Diplomacy and Foreign Relations (IDFR) played host for the official launching of Hari UNESCO Malaysia 2011. The event, which is under the auspices of the Malaysian National Commission for UNESCO (Suruhanjaya Kebangsaan UNESCO Malaysia or SKUM), Ministry of Education, Malaysia, was officially launched by YAB Tan Sri Dato' Hj. Muhyiddin bin Hj. Mohd Yassin, Deputy Prime Minister of Malaysia cum the Minister of Education and the President of SKUM.
After more than fifty years since Malaysia became a member of UNESCO, Hari UNESCO Malaysia 2011 was the inaugural event held to commemorate the establishment of the United Nations Educational, Scientific and Cultural Organization (UNESCO) in 1946, as well as Malaysia's membership in UNESCO in 1958. The event was also held to promote SKUM for its significant role in raising the profile and image of Malaysia in UNESCO.SKUM was set up in July 1966 to strengthen Malaysia's participation in UNESCO and its main objective is to coordinate educational, scientific and cultural programmes. SKUM comprises six permanent sub-committees, represented by six ministries namely, Ministry of Education; Ministry of Information, Communications and Culture; Ministry of Science, Technology and Innovation; Ministry of Women, Family and Community Development; and Ministry of Foreign Affairs.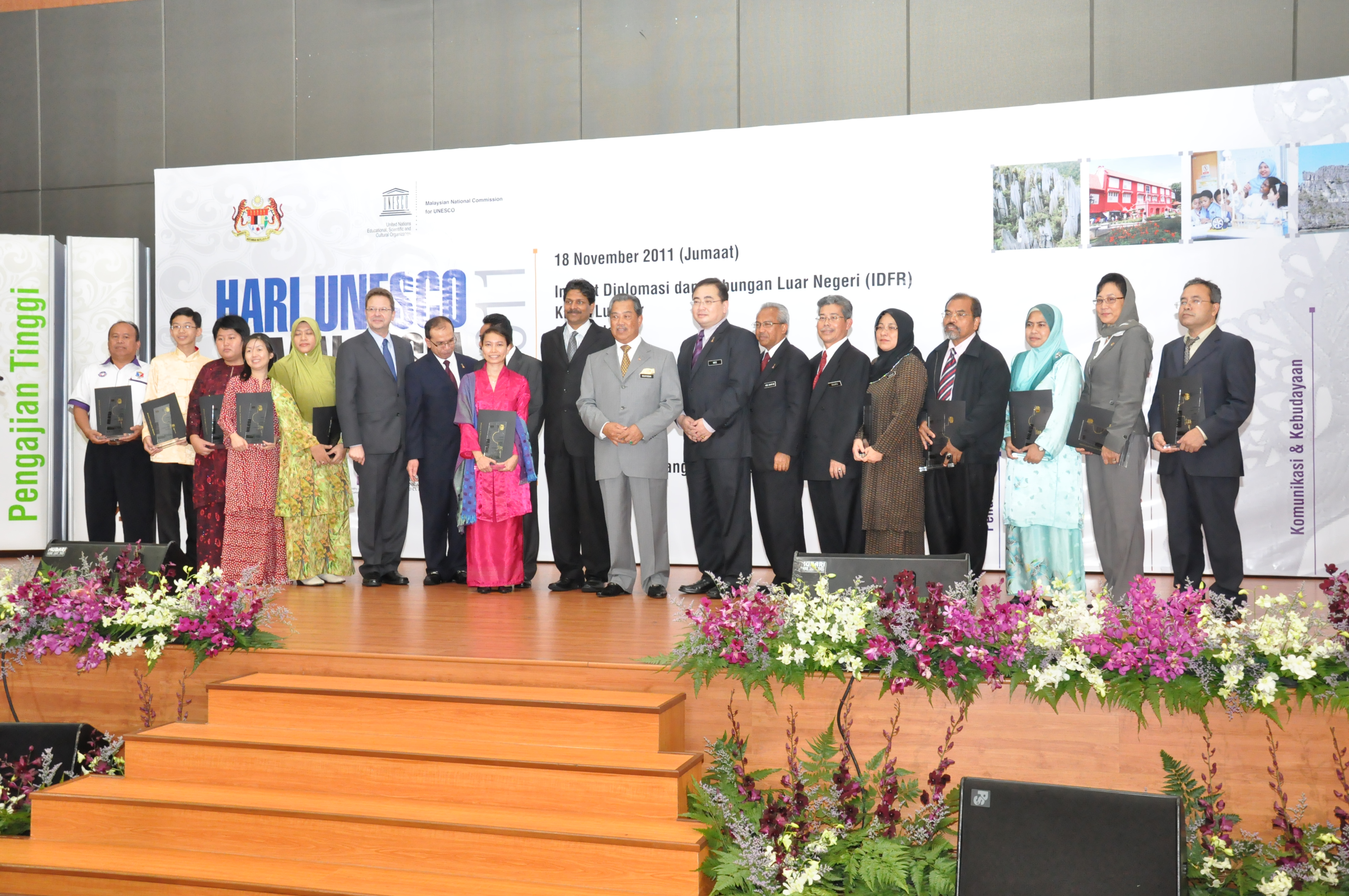 Indeed, IDFR was honoured to have been chosen to host the inaugural event, as it certainly gave recognition to the Institute's role, and the facilities it has as the training arm of the Ministry of Foreign Affairs, Malaysia