Ambassadors' Tea Chat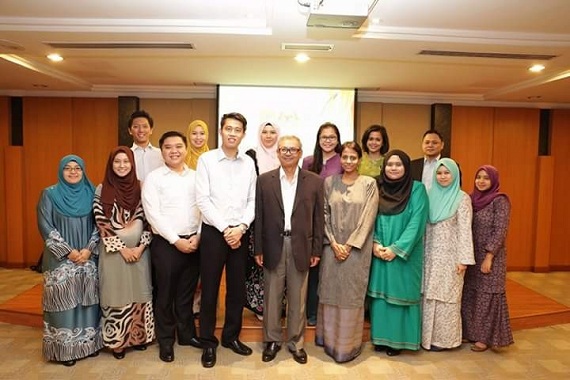 The Diploma of Diplomacy (DiD) 2016 participants organised the first Ambassadors' Tea Chat at the Institute of Diplomacy and Foreign Relations (IDFR) on 14 April 2016. The guest of honour for the first Tea Chat session was Tan Sri Mohd. Radzi Abdul Rahman, former Secretary-General of the Ministry of Foreign Affairs Malaysia.
Ambassadors' Tea Chat session is a platform for the DiD 2016 participants to engage in a frank and open discussion with Tan Sri Radzi. During the session, Tan Sri Mohd. Radzi shared his views and opinions regarding multilateral and bilateral issues by relating them to his experience as a Malaysian Diplomat in Geneva, New York and Viet Nam.
Tan Sri Mohd. Radzi underscored that the most important pre-requisite for junior officers in developing their career is the right "attitude", which will help them to become effective diplomats. He shared some of the challenges he faced during overseas assignments and how he addressed those challenges and managed to convert them into proud accomplishments. Tan Sri Mohd. Radzi dedicated his survival and success during challenging period solely to positive attitude, determination, and responsibility.
He further opined that junior officers should be proactive and open-minded in pursuing their career as Malaysian Diplomats. He encouraged the participants to continuously pursue knowledge and equip themselves with adequate skills to be at par with diplomats from other countries. Tan Sri Mohd. Radzi also spoke on the need for junior officers to be able to comprehend issues related to Malaysia's Foreign Policy. He stressed that the in-depth knowledge and analysis on related issues is necessary during negotiations and decision-making process as well as when advising relevant stakeholders.
It was heart-warming to note that Tan Sri Mohd. Radzi expressed his hope for all the DiD 2016 participants to be inspired to become the Secretary-General of the Ministry one day. This reflects his confidence and trust in the younger generation.
The session was not only informative, but it was also special as many fond memories were shared and reminisced by Tan Sri Mohd.Radzi and the participants who have had the opportunity to serve under him during his tenure as the Secretary-General of the MInistry.
Many valuable experiences and knowledge were shared by Tan Sri Mohd. Radzi, which will definitely serve as guidance and inspiration to the DiD 2016 participants. The Tea Chat Session was concluded with the presentation of token of appreciation from DiD 2016 to Tan Sri Mohd. Radzi.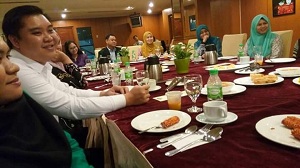 Prepared by:
DID 2016