Workshop on ICT Strategic Plan (ISP), IDFR 2013 – 2015 (Series 3)
Workshop on ICT Strategic Plan (ISP), IDFR, 2013-2015 (Series 3) was succesfully held from 9 to 10 September 2013 in Malacca. The workshop was officiated by YBhg. Dato' Zulkifli Yaacob, Director of Corporate and Management Services, IDFR cum Project Director for ISP Development Committee, IDFR 2013 – 2015, and participated by 13 IDFR officers representing their respective Divisions. The workshop was moderated by YBhg. Dato 'Dr. Zahari Othman and assisted by Mrs. Sukhaila Angsor from ISP Consultants, MAMPU.
The two-day workshop was a continuation of ISP Workshop (Series 2) and the final series of workshops need to be undertaken in the ISP development phase. The primary objectives of the workshop was as follows:
To improve / update the contents of the draft ISP document;
To review the draft ISP document through cross checking method among group members; and
To review and refine the draft ISP document for compilation purposes.
The Workshop also focused on the reviews and revisions of all seven (7) main chapters outlined in the draft ISP document including a chapter on an Executive Summary. As a whole, the ISP Consultants concluded that the draft document for all chapters has reached 90% completion.
The next stage in the final phase is for the Project Management Officer (PMO) in IDFR to update and finalise the draft ISP document and to be submitted for endorsement by the ISP Consultants, MAMPU. The process will be concluded with a Project Sign-off ceremony scheduled to be held on 30 September 2013.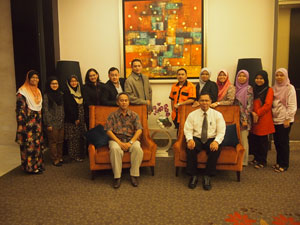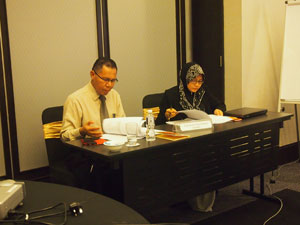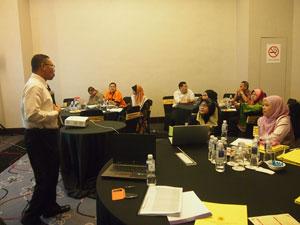 Reported by: Project Management Officer (PMO) ISP, IDFR
ICT Section, Corporate and Management Services Division