Economic Diplomacy Course 2022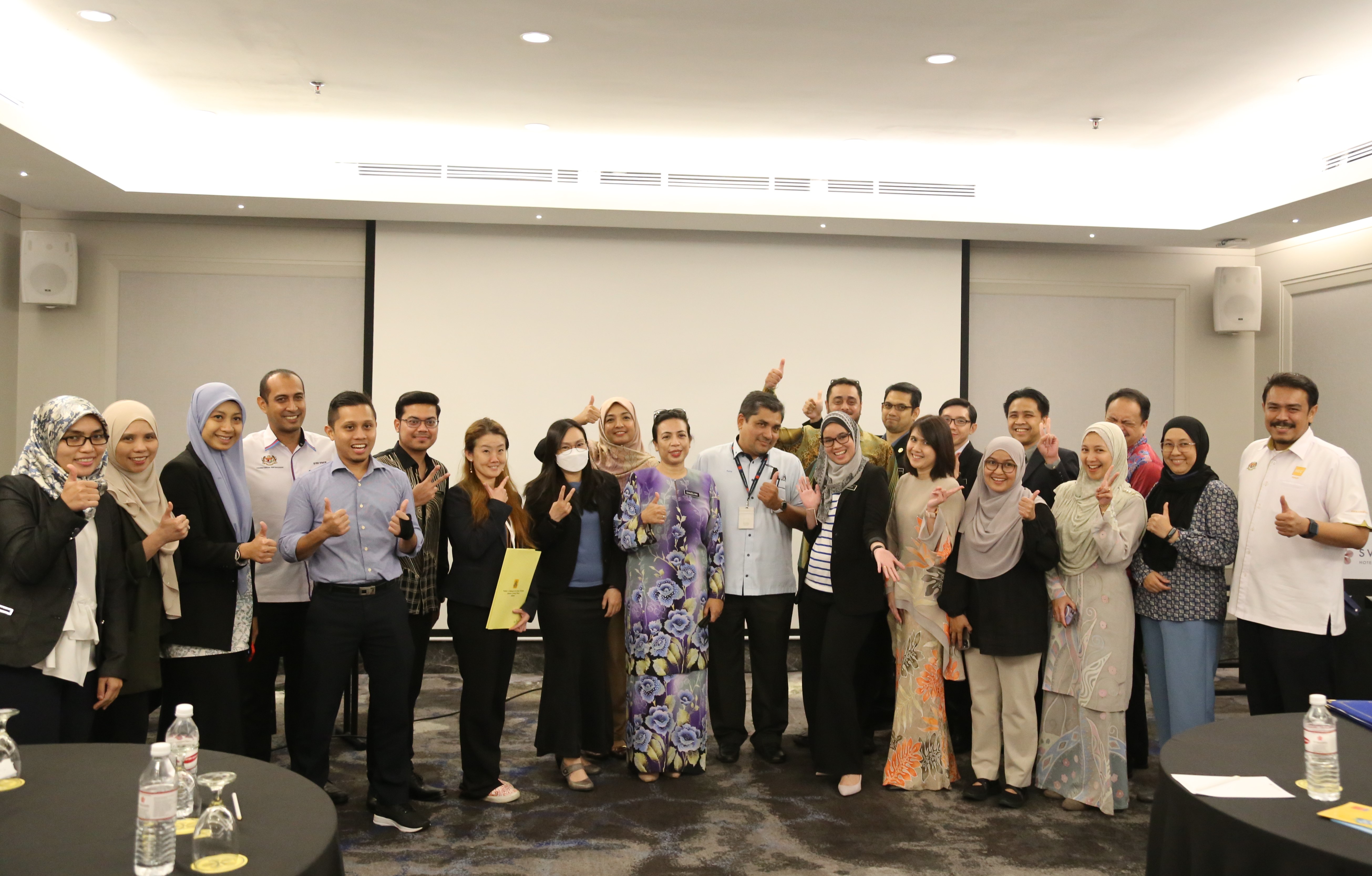 IDFR's Centre for Political Studies and Economic Diplomacy (PSED) had successfully organised the Economic Diplomacy Course 2022 from 23 to 25 August 2022. The three-day course was held physically at the Casuarina Room, Swiss-Garden Hotel, Kuala Lumpur with a total of 27 participants. The participants comprised of officers grade 44-52 from the Economic Planning Unit, Prime Minister's Department; Halal Development Corporation Berhad; Malaysia Automotive Robotics and IoT Institute; Ministry of Agriculture and Food Industries; Ministry of Defence; Ministry of International Trade and Industry; as well as the State Secretary Offices from Johor, Kedah, Negeri Sembilan, Penang, Perak, Perlis and Terengganu.
As this was the first time officers from the State Secretary Offices joined the course, the modules have been designed to provide exposure on diverse topics related to international economy, trade, and investments and also the role of economic diplomacy. Among the modules covered under the course were Malaysia's International Trade Promotion; Economic Diplomacy for Malaysia: Post COVID-19; Economic Strategic Analysis; Return of Investments (ROI) for Organisations; Islamic Finance and Investments; IsDB Foreign Investments; ASEAN Economic Community and Current Practices; Futurism for Economy; Malaysia's Digital Economy & Cyber Security; and EXIM Bank Financial Brief. Participants have been exposed to theoretical and practical knowledge on economic diplomacy in building strong economic relations and opening doors of opportunities at the national, regional and international level through the course.
IDFR was honoured to have distinguished guest speakers and Subject Matter Experts (SMEs) throughout the course for sharing their expertise and experience with the participants in person. Among the prominent speakers were Dato' Dr Shazelina Zainul Abidin (Director General of IDFR); Mr. Amran Yem (Senior Director of Exports Promotion & Market Access Division, Malaysia External Trade Development Corporation); Prof. Dr. Sufian Jusoh, (Director and Professor of International Trade and Investment, The Institute of Malaysian and International Studies); Dato' Muhammad Noor Yaacob (Former Ambassador & Permanent Representative of Malaysia to World Trade Organization); Mr. Aznir Abdul Malek, (Former Director of Quality, Tenaga Nasional Berhad); Dr Kinan Salim (Assistant Professor, International Center for Education in Islamic Finance); Mr. Syed Faiq Najeeb (Senior Islamic Finance Specialist) & Dr. Muhamed Zulkhibri Abdul Majid (Senior Economist, Islamic Development Bank); Ms. Jamilah Haji Hassan (Senior Director, ASEAN Economic Integration Division, Ministry of International Trade and Industry); Assoc. Prof. Dr Raja Kumar Murugesan (Head of Research, Faculty of Innovation and Technology, Taylor's University); Major (Rtd.) Mohd Ridzuan Hj. M. Shariff (Head of Strategic Research, Advisory Department, Cyber Security Malaysia); and Mr. Azrin Azizuddin (Senior Relationship Manager, SME & Commercial Banking, Export-Import Bank of Malaysia Berhad).
All participants played an active role throughout the three-day course as well as during the group discussions and activities with the speakers. Positive feedback and suggestions were given by the participants via the evaluation form provided during the end of each day. The final day was concluded with a closing remark by the Director General of IDFR, together with a certificate presentation ceremony.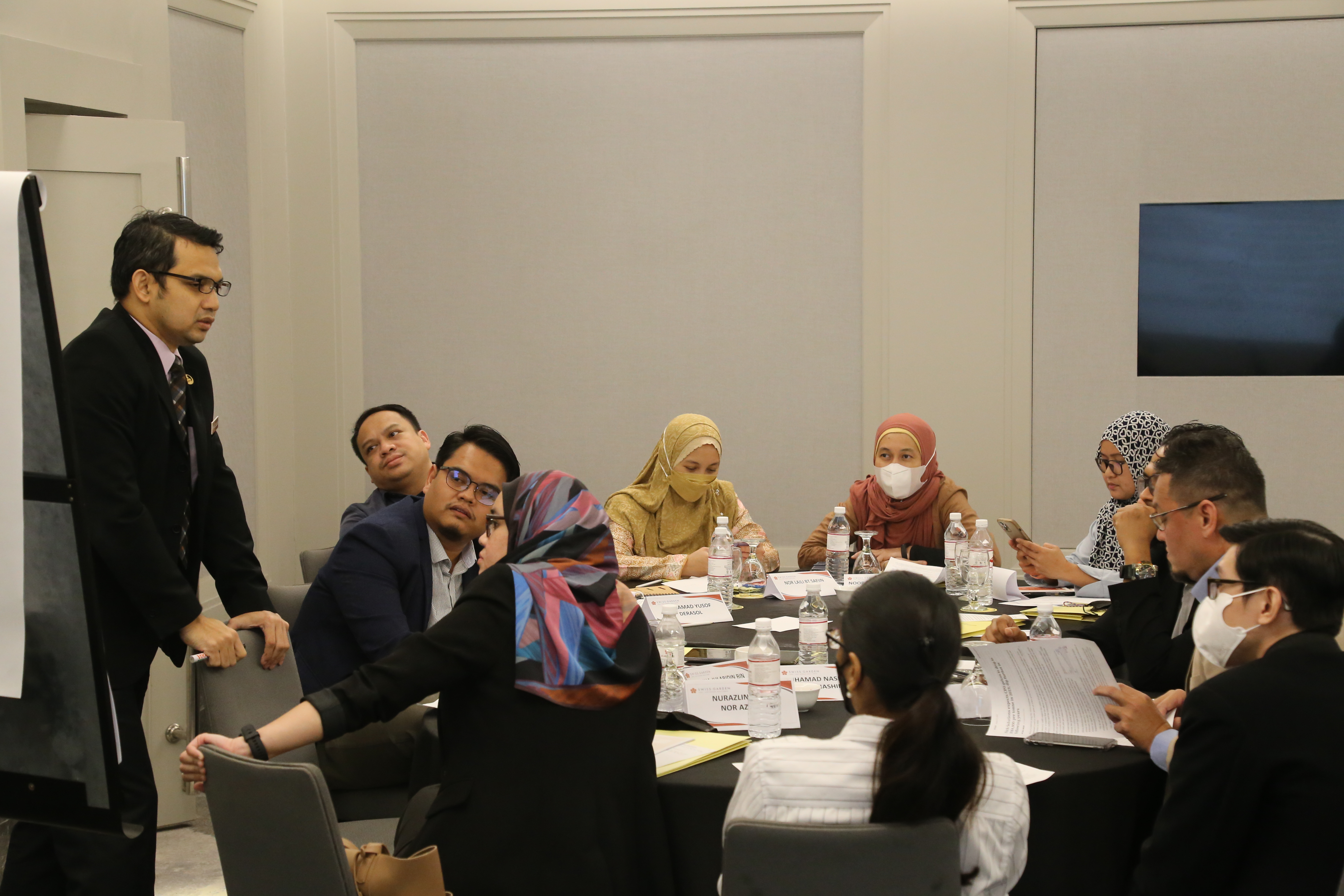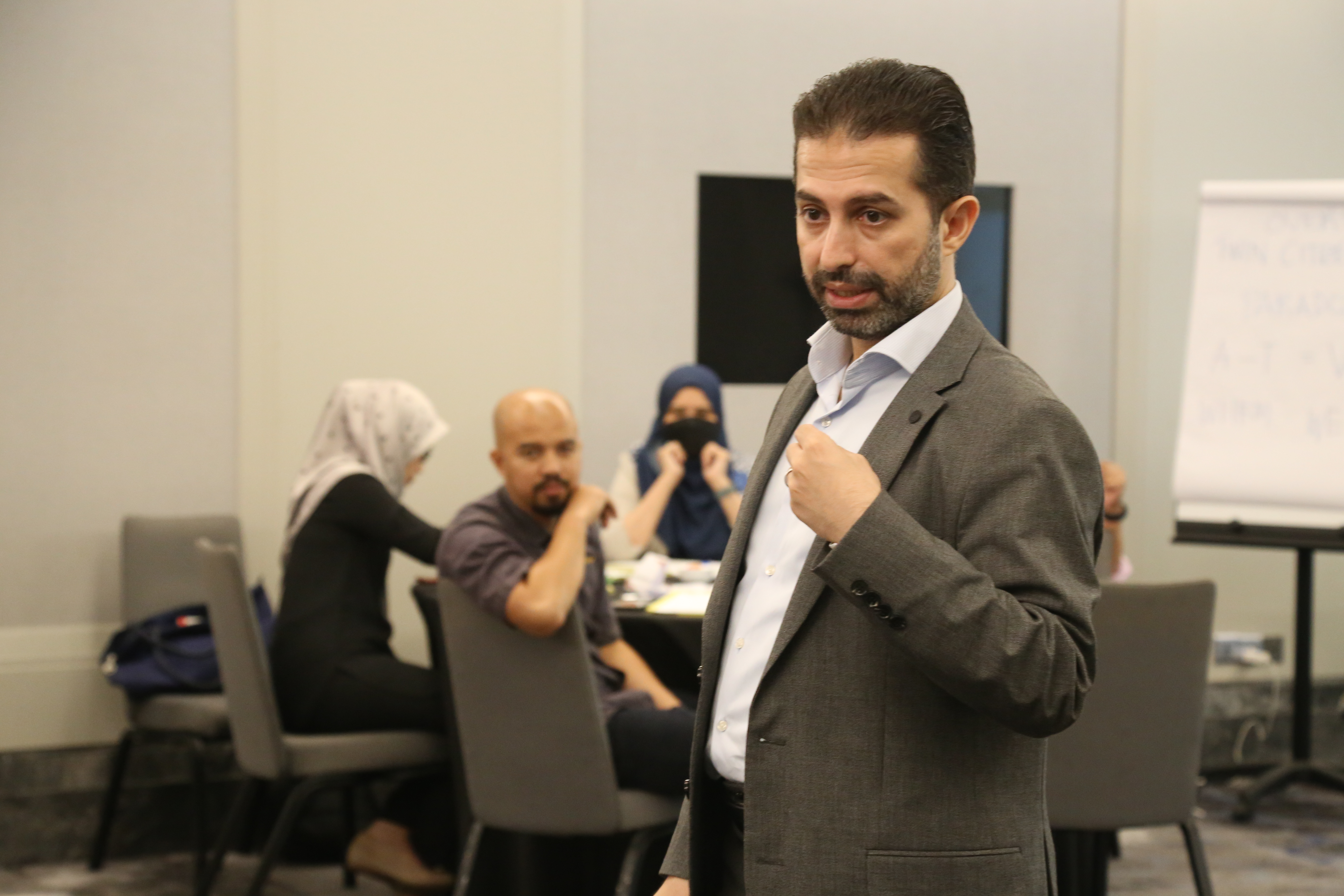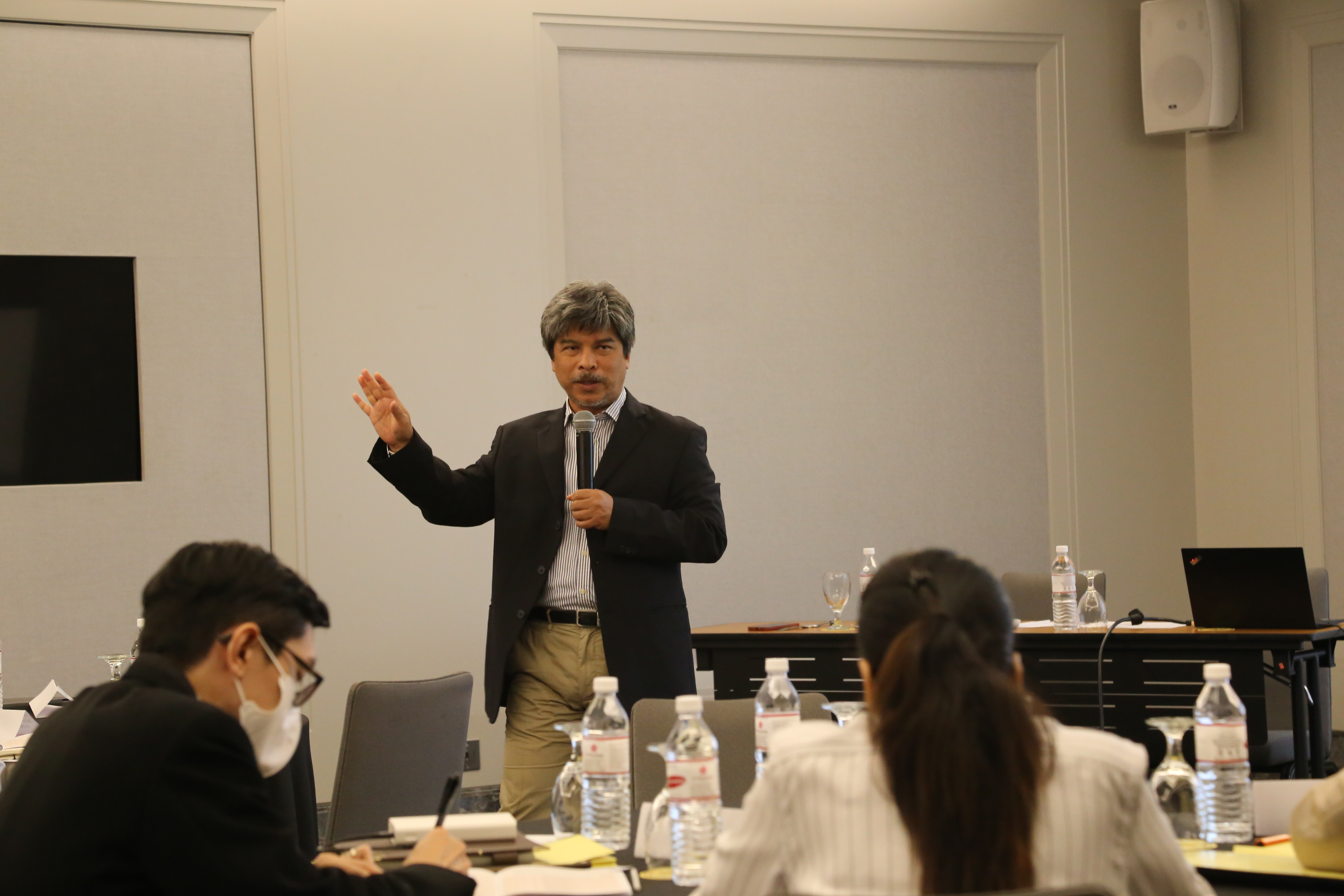 Prepared by:
Ms. Hanun Insyirah Ishak and Ms. Aida Yasmin Azhar
Centre for Political Studies and Economic Diplomacy (PSED)