International Trade in Agriculture Products: Overcoming Barriers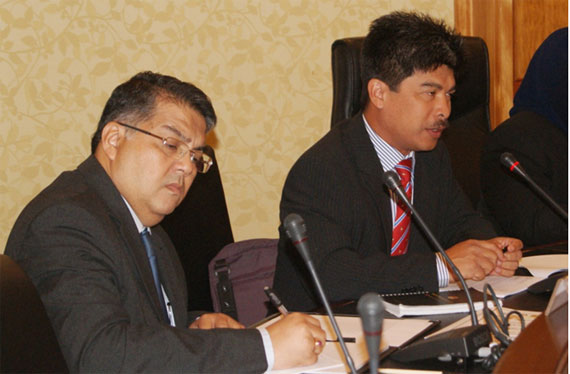 The Economic Diplomacy Series started its first series on 16 January 2014 which was held at the Institute of Diplomacy and Foreign Relations (IDFR). With the title, "International Trade in Agriculture Products: Overcoming Barriers", the event drew 40 participants from government agencies, private sector, associations and embassy officials.
The one day event was organised by IDFR in collaboration with World Trade Institute (WTI) and the Faculty of Law, Universiti Kebangsaan Malaysia (UKM). Puan Norani Ibrahim, Deputy Director General (T), delivered the welcoming remarks.
Dr. Sufian Jusoh from WTI delivered two topics namely, "The International Rules and Regulations on Agriculture Trade" and "Sanitary and Phytosanitary (SPS) and Technical Barriers to Trade and Agriculture Exports". He talked on the outcome of the Ninth Ministerial Conference of the World Trade Organizational (WTO) in Bali, Indonesia that was held on December 2013. He also touched on Non Tariff Measures (NTM), Agriculture Political Economy, Price Volatility and Food Safety among others.
The session continued with lectures by Tuan Abdul Hamid Murad, Universiti Sains Islam Malaysia (USIM) and Tuan Haji Abdul Rahman Abdul Rahim (Arar Venture) titled, "International Trade in Genetically Modified 21Agriculture Products: The Biosafety Issues" and "Meeting the International Standards and Technical Regulations: overcoming the Barrier", respectively.
The closing remarks were delivered by Associate Professor Dr Hasani Mohd Ali, Deputy Dean, Faculty of Law, UKM.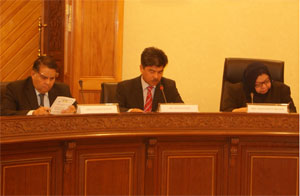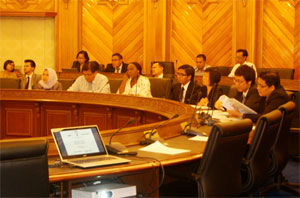 Reported by: Mrs. Rafizah Zahri
Regional and Security Studies Division