Workshop on Public Diplomacy and Media Skills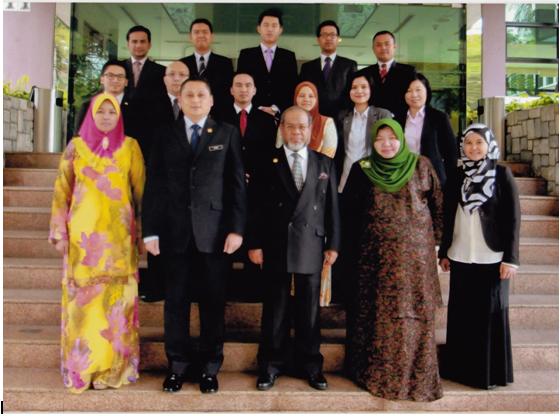 IDFR has successfully concluded the first training programme in 2014, Workshop on Public Diplomacy and Media Skills which was held from 20 – 23 January 2014. The workshop was attended by 13 officers namely from the Ministry of Foreign Affairs, Prime Minister's Department, Ministry of Defence, Malaysian Timber Industry Board (MTIB) and IDFR.
The objectives of the workshop are to provide the participants with an overview and scope of public diplomacy, to enhance awareness of the importance of public diplomacy in promoting Malaysia's national interests at the international arena and to enhance the knowledge and skills in handling the media in the context of public diplomacy and advocacy.
Among the modules conducted include topics such as Public Diplomacy, Cross-Cultural Understanding, the Role of Media and NGOs in Public Diplomacy and Effective Media Relations. Apart from that, practical sessions where press conference and media interview simulations were also conducted.
Overall, IDFR has received positive feedbacks from the participants, as they said, "we have gained valuable knowledge, various skills and established new network. It was beneficial in giving the participants some ideas on how to deal with the media." The participants thanked IDFR for conducting such a constructive workshop.
Reported by: Awang Mohammad Putra Awang Sopeian
Training Division