Seminar on Organisational Transformation Management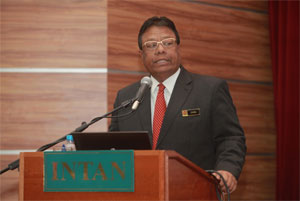 Three officers from the Institute of Diplomacy and Foreign Relations (IDFR) attended the above seminar at INTAN Bukit Kiara on 18 February 2014.
The seminar commenced with Welcoming Remarks by Dato' Dr. Mazlan Yusoff, the Director of INTAN followed by Keynote Address by Dato' Seri Zainal Rahim Seman, the Deputy Director General of Public Service (Operations).
In his address, Dato' Seri Zainal Rahim emphasised the importance of understanding transformation in an organisation. He said that the elements that needed to be changed are the mindsets, attitudes and beliefs. The said changes will come with risks but also rewards. He also stressed the fact that, "you cannot change your life until you change something that you do daily".
The Deputy Director General also spoke about the Blue Ocean Strategy and underscored the six steps to success. According to Dato' Seri Zainal, they are: S – Set your goal; U – Understand what is required; C – Check your facts; C – Create your achievable plan; E – Embrace the challenge; S – Start and stay focus, which leads to S – SUCCESS.
Two more topics were later delivered; Pemacu Kejayaan Transformasi by Datin Siti Laila Sri Asih of Tenaga Nasional Berhad and Mengurus Transformasi di Era Digital by Encik Azman Mohd Yusof of MAMPU.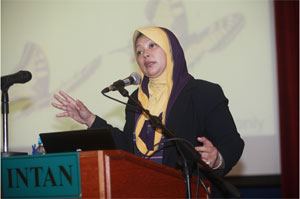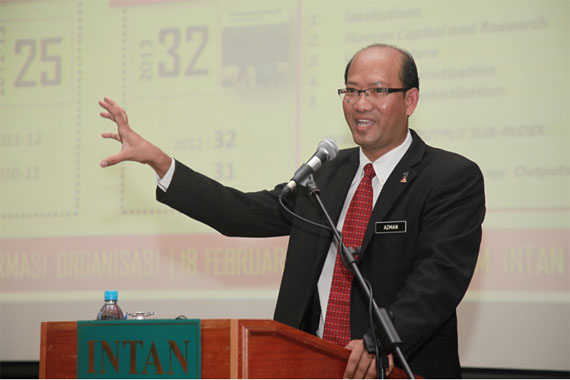 Reported by: Noraini Awang Nong
Academic Studies, Research and Publication Division