Forum on Global Issues 2019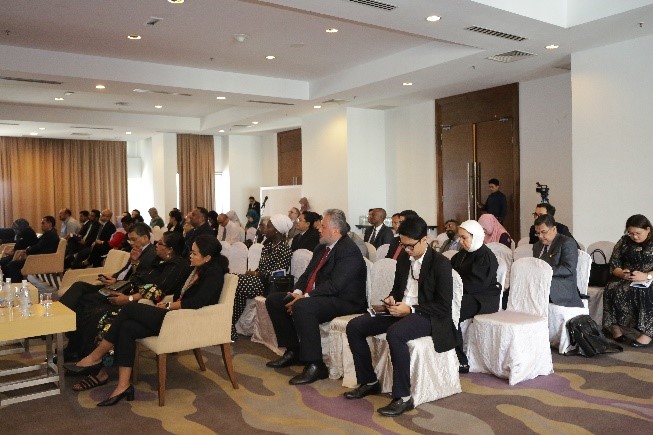 The inaugural Forum on Global Issues was held on 5 November 2019 in Kuala Lumpur. Held in a panel discussion format, the forum deliberated on selected global issues which are impacting Malaysia's national interests. Throughout this half-day programme, local experts from various organisations discussed two central topics, namely climate change and palm oil.
The panellists for the discourse titled, The Impact of Climate Change were Professor Dr. Joy Jacqueline Pereira, Principal Research Fellow with the Southeast Asia Disaster Prevention Research Initiative, Universiti Kebangsaan Malaysia (SEADPRI-UKM) and Vice-Chair of the Intergovernmental Panel on Climate Change (IPCC) Working Group 2 on Impacts, Adaptation and Vulnerability as well as Mr. Ahmad Farid Mohammed, Undersecretary of the Climate Change Policy Division, Ministry of Energy, Science, Technology, Environment and Climate Change (MESTECC). The session was moderated by Dato' Dr. Mohd Yusof Ahmad, a former diplomat and one of IDFR's Distinguished Fellows.
Among the key takeaways from The Impact of Climate Change discussion were the ramifications of a hotter planet by 1.5°C – likely to be reached between 2030 and 2052 – if global warming continues to increase at the current rate. Hence, action to reduce and eliminate greenhouse gas emissions must be taken as soon as possible if global warming is to be limited to levels that will not compromise our future well-being. Also discussed were Malaysia's Policy on Climate Change, Malaysia's Development Plan, Mitigation-Related Policies and Plans as well as Malaysia's commitment under the Paris Agreement through the Nationally Determined Contributions (NDCs).
The second panel addressed the issue titled, Palm Oil: Countering the Negative Narrative. The speakers were Dr. Zainab Idris, Deputy Director General (Research & Development) of the Malaysian Palm Oil Board (MPOB) and Dr. Ruslan Abdullah, Director (Science & Environment) at the Malaysian Palm Oil Council (MPOC) and was moderated by Dr. Azhari-Karim, a former diplomat and author of several books including New Narrative on Malaysian Foreign Policy (2019) and Repositioning Malaysian Foreign Policy (2012).
One of the main points that was highlighted was Malaysia's commitment towards sustainability with the implementation of environmental measures, which also comprise sustainable palm oil cultivation policies. Contrary to the campaigns that have been orchestrated to discredit palm oil, it is the only one certified as sustainable out of 17 vegetable oils. Moreover, oil palm is not the main driver of deforestation as alleged by some parties as it accounts for only 0.31% of the world's agricultural land, compared to 71.27% consumed by livestock. Apart from that, Malaysia adheres to the Zero Burning Policy and consequently does not practise slash-and-burn agriculture which causes transboundary haze pollution.
The event was attended by officials from the Ministry of Foreign Affairs (KLN), the Ministry of Energy, Science, Technology, Environment and Climate Change (MESTECC), and the Ministry of Primary Industries (MPI) as well as the diplomatic corps in Kuala Lumpur, academics and researchers from local universities, among others.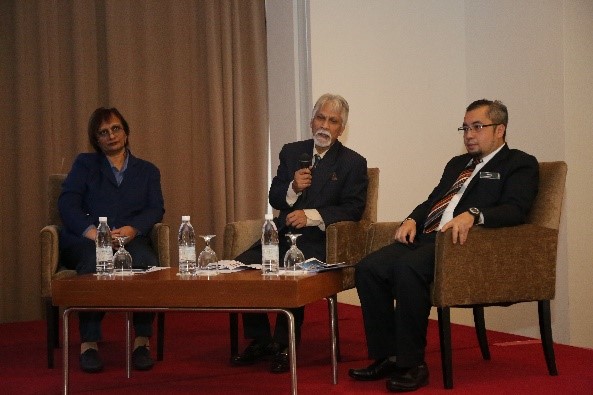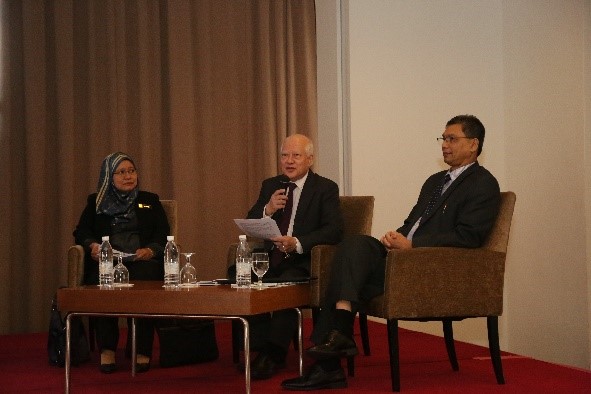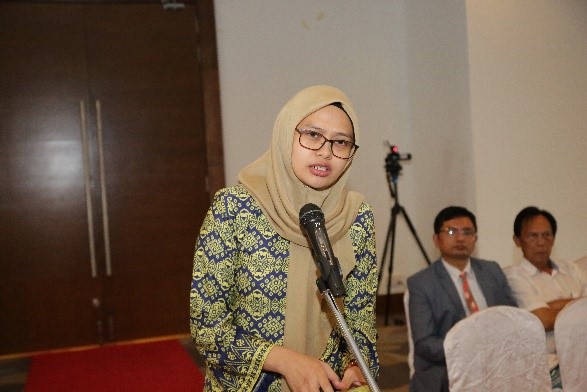 Prepared by:
Centre for Political Studies and Economic Diplomacy (PSED)