The 4th Series of Introduction to Protocol Course: Self-Grooming and Image Branding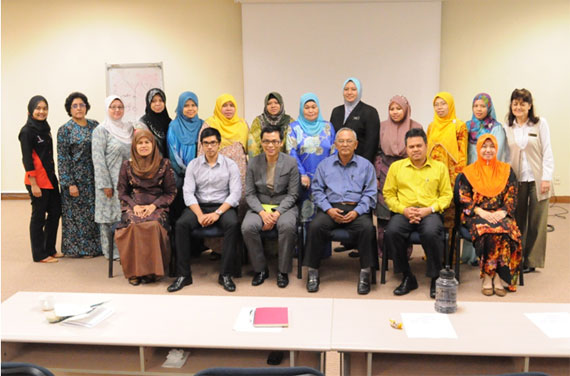 On 26 March 2014, the Academic Studies, Research and Publication Division of the Institute of Diplomacy and Foreign Relations, Malaysia (IDFR) organised the fourth series of its Introduction to Protocol Course titled, "Self-Grooming and Image Branding" for officers and staff of IDFR.
The morning session on appearance, behaviour and communication was delivered by Mr. Hafiz Mustapha, an image and protocol consultant and trainer from CuteCarry Enterprise. He touched on the basis of building self-confidence through image, stating that respecting yourself and staying positive is important. He then shared tips on how to look elegant and professional by wearing attire that complements one's physique. He also talked about managing and maintaining healthy hygiene as a way to boost one's self-esteem.
The afternoon session was focused on facial appearance. Mr. Zulkifli Hassan from Joey Make-Over began by describing the various ways to care for one's face based on the condition of one's skin. He also explained the types and colours of make-up that will be suitable.
It concluded with a make-up demonstration for day and evening look.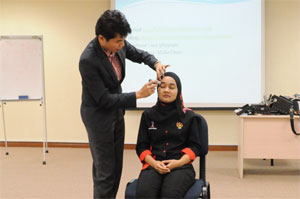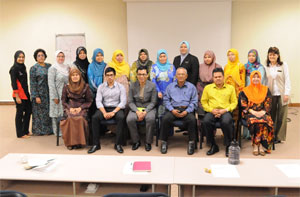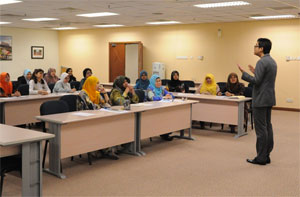 Reported by: Syahrul Nizzam Nordin
Academic Studies, Research and Publication Division