Session with H.E. Ong Keng Yong – The Globalised Diplomacy – Diplomats of the 21st Century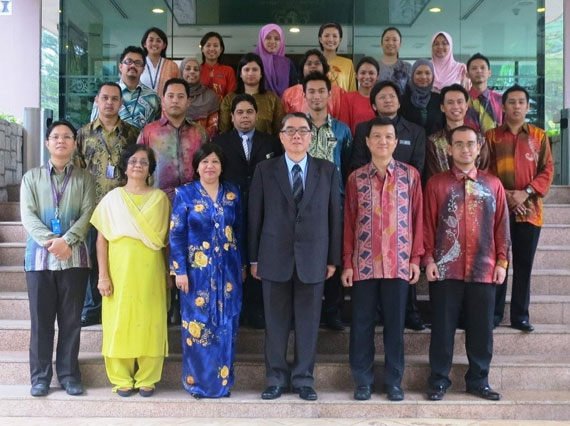 The participants of the Diploma in Diplomacy (DiD) 2012 were delighted to have H.E Ong Keng Yong, the High Commissioner of Singapore to Malaysia as he shared with the participants on the topic of 'The Globalised Diplomacy – Diplomat of the 21st Century'. It was held on 16 August 2012 at the Institute of Diplomacy and Foreign Relations (IDFR). H.E. gave valuable insights into the contemporary practice and a better understanding of the form of diplomacy in 21st century.
As the former Secretary-General of ASEAN, H.E Ong Keng Yong spoke, mainly on the roles of diplomats in ASEAN country in achieving the ASEAN Economic Community (AEC) in 2015. The session was interactive with the active involvement of the DiD participants in the discussion with H.E Ong Keng Yong pertaining to the potential of AEC and its challenges.
The wisdom, experience and guidance that he shared on the topic have definitely left an impact on the participants who are Malaysia's future diplomats.