Attachment Programme at the Embassy of Malaysia in Jakarta, Republic of Indonesia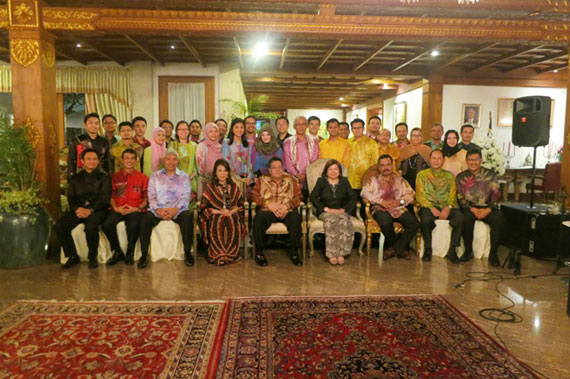 Sixteen participants of the Diploma in Diplomacy (DiD) course series 1/2014 had the opportunity to attend an attachment programme at the Embassy of Malaysia in Jakarta, Republic of Indonesia from 22 to 29 March 2014. The eight-day programme was headed by Ambassador Aminahtun Hj. A. Karim, Deputy Director General of the Institute Diplomacy and Foreign Relations (IDFR). The programme is aimed to train Malaysian junior diplomats in the fields of diplomacy and international relations. It is also designed to equip the participants with the knowledge and skills necessary for their diplomatic career.
During the programme, the participants had not only managed to learn more about the Republic of Indonesia in context of politics, economy, social and culture, but they also managed to experience the ups and lows of life as Malaysian diplomats abroad. Participants also had the opportunity to interact with counterparts from agencies pertinent to their diplomatic roles, including the Ministry of Foreign Affairs of the Republic of Indonesia (KEMLU), School of Foreign Service of the Republic of Indonesia (SEKDILU) and ASEAN Secretariat. Discussion sessions were also held between the participants and the committee members of Malaysia Chambers Jakarta (MCJ) and representative of the Indonesian Institute of Sciences to further understand the local political, economical and social scenes. Apart from the substantive schedule, the participants also visited National Museum of the Republic of Indonesia and Taman Mini Indonesia Indah.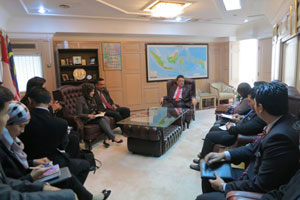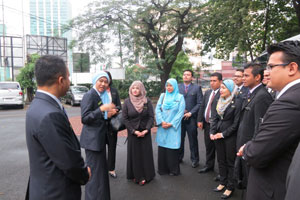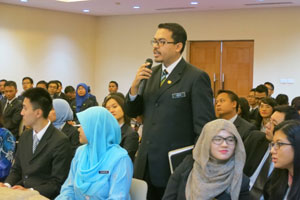 Reported by: Mohd Firdaus Azman
Diploma in Diplomacy 1/2014