Ambassadors Lecture Series (Ales): "Malaysia-Korea Win-Win Partnership"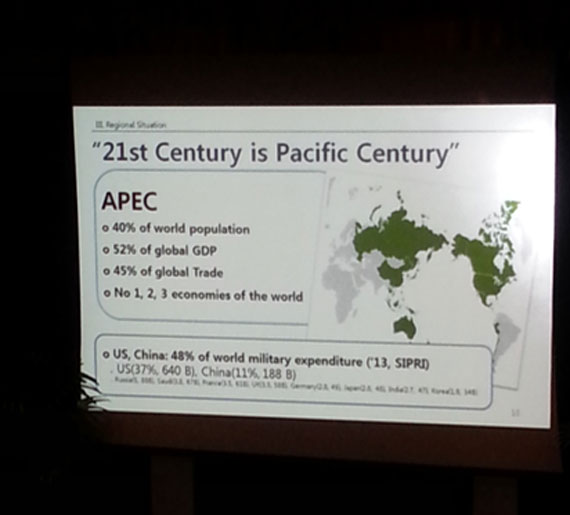 A lecture by H.E Cho Byungjae, Ambassador of the Republic of Korea was held at the Asia-Europe Institute, University Malaya on the 8th of May, 2014. It is part of the Ambassadors Lecture Series (Ales) titled, "Malaysia-Korea Win-Win Partnership."
Ambassador Cho spoke about the ties Malaysia and Korea's long diplomatic ties focusing particularly on Malaysia – Korea relations, ASEAN – Korea relations, situation in the region where cooperation and rivalry is concerned and Malaysia – Korea win – win partnership. The ties has been long forged and heightened with the implementation of Malaysia's Look East policy by the former Prime Minister, Tun Dr. Mahathir Mohamed. He also discussed about the relations between ASEAN and Korea in terms of trade i.e. shared strategic goals, middle power cooperation, complementary economies and being a natural partner for cooperation.
He pointed out that Malaysia and Korea had worked for a partnership for regional cooperation and economic partnership through the Economic Transformation Plan and Korea's Creative Economy: Innovation & Transformation. With the flocks of tourists from Malaysia, it has also impacted Korea socially. Korea is more susceptible to the requests of Halal food and the needs of muslim tourists. He also said that Malaysia and Korea are working on the second version of the Look East Policy (LEP) where focus is more on trade and industrial cooperation, particularly in green technology, information and communications technology, as well as biotechnology.
The lecture was attended by foreign ambassadors, mission representatives and academicians. IDFR was represented by Siti Nooraznie Abdul Rahim, Deputy Director of the Academic Studies, Research and Publication Division and Saiful Ezane Mazlan, Deputy Director of Regional and Security Studies Division.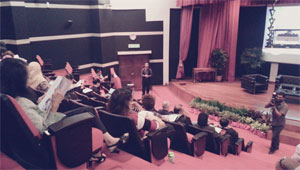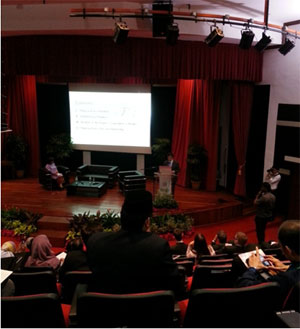 Reported by: Siti Nooraznie Abdul Rahim
Academic Studies, Research and Publication Division