Orientation Course for Secretaries and Executive Officers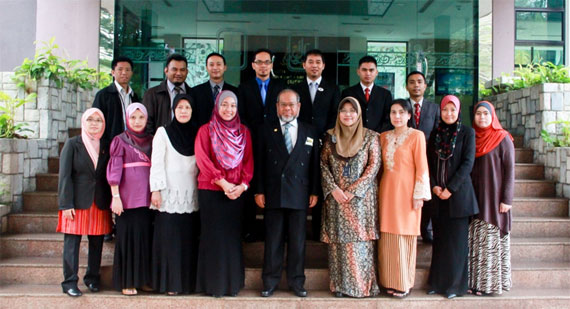 The Orientation Course for Secretaries and Executive Officers was conducted from 19 until 30 May 2014. It was attended by 16 secretaries and executive officers from the Ministry of Foreign Affairs. The course was conducted at the request of the Ministry in preparing the participants for their duties and responsibilities at the Ministry and missions.
The modules of the course were monitored closely by the Ministry as to ensure strict adherence to its practices, rules and regulations. During the first week of the course, participants went through lectures on Financial Matters delivered by officers from the Ministry including asset management, auditing and financial management. The participants were also required to sit for a short test as part of the course module. For the second week, the participants were exposed to topics ranging from protocol and consular matters, preparation before posting, grooming and etiquette, language and communication.
Reported by: Romaiza Abd. Rahman
Training Division