Official Opening of the IDFR- UKM Master of Social Science (Strategy and Diplomacy) Session 2012 / 2013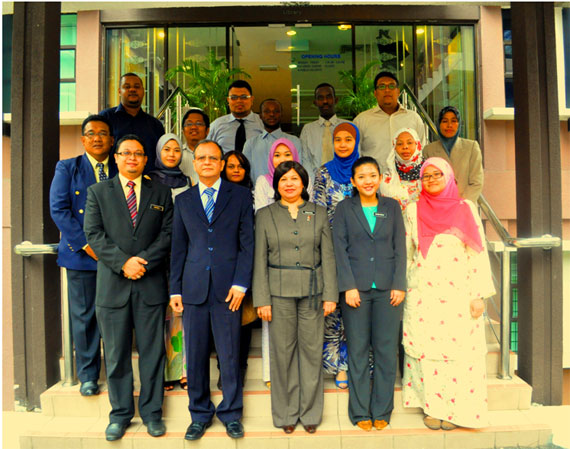 The official opening of the IDFR-UKM Master of Social Science (Strategy and Diplomacy) Session 2012/13 was held at the Institute on 4 September 2012. The event was officiated by YBhg. Ambassador Aminahtun Hj. A. Karim, the Deputy Director General of IDFR.
YBhg. Ambassador Aminahtun in her speech highlighted on the varied backgrounds of the participants which she said could contribute towards more varied exchange of ideas and views thereby enriching and strengthening the course. She also reminded the participants to consider themselves as a part of the "IDFR family" and to participate actively in the activities organized by the Institute.
A total of 14 students: 7 Malaysians and 7 Foreigners are attending the Master's programme. The foreign students are from Maldives, Jordan, Ghana, Tanzania and Somalia. Their academic background includes disciplines in international relations, strategy and defence, political science, economics, engineering and business management. Commander Farizal Myeor from the Royal Malaysian Navy and Ms. Sharifa Barki Juma from Tanzania were elected as the Class President and Vice President.
The students would undergo a one-week orientation programme in IDFR and UKM before the start of their lectures. The Masters programme which consists of three semesters is scheduled from 4 September 2012 to 1 September 2013.